The work being done by the United Nations University Institute in Macau to promote gender equality is featured in the UNU Sustainable Development Explorer, a platform that describes who is doing what at the United Nations University (UNU) to contribute to achieving the Sustainable Development Goals (SDGs). Around 400 UNU researchers are engaged in more than 180 research projects targeting different aspects of the 2030 Agenda for Sustainable Development.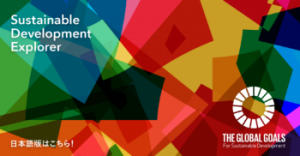 Led by UNU Institute in Macau, the EQUALS Research Group is one of the important efforts addressing SDG#5 (Achieve gender equality and empower all women and girls). EQUALS is a global partnership founded by ITU, UN-Women, the International Trade Centre, GSMA and UNU aiming to achieve gender equality in the digital age.
The platform features Araba Sey, Principal Research Fellow at UNU Institute in Macau, who is leading the EQUALS Research Group to work across academia, industry, government, and civil society to produce knowledge and generate momentum towards closing digital gender gaps.