On 21 May 2023, UNU-IAS organised an event in Kanazawa City, Japan, to celebrate International Day for Biological Diversity, focusing on urban nature and its role in biodiversity conservation. Participants took of a bicycle tour of the city and visited two traditional gardens to attend a tea ceremony, assist with garden maintenance, and learn about the multiple benefits of urban green spaces. The event was co-organised by the UNU-IAS Operating Unit Ishikawa/Kanazawa in collaboration with IMAGINE KANAZAWA 2030 and Machi-nori bicycle sharing service.
Juan Pastor-Ivars (Research Associate, UNU-IAS OUIK) led the tour and delivered a presentation on the social and environmental impacts of Kanazawa's gardens, highlighting their contributions to biodiversity, human well-being, and cultural heritage preservation. He discussed the role of ecotourism and volunteer activities in maintaining the gardens, whose existence is threatened by population decline and urban development, and called for the creation of a new urban nature commons.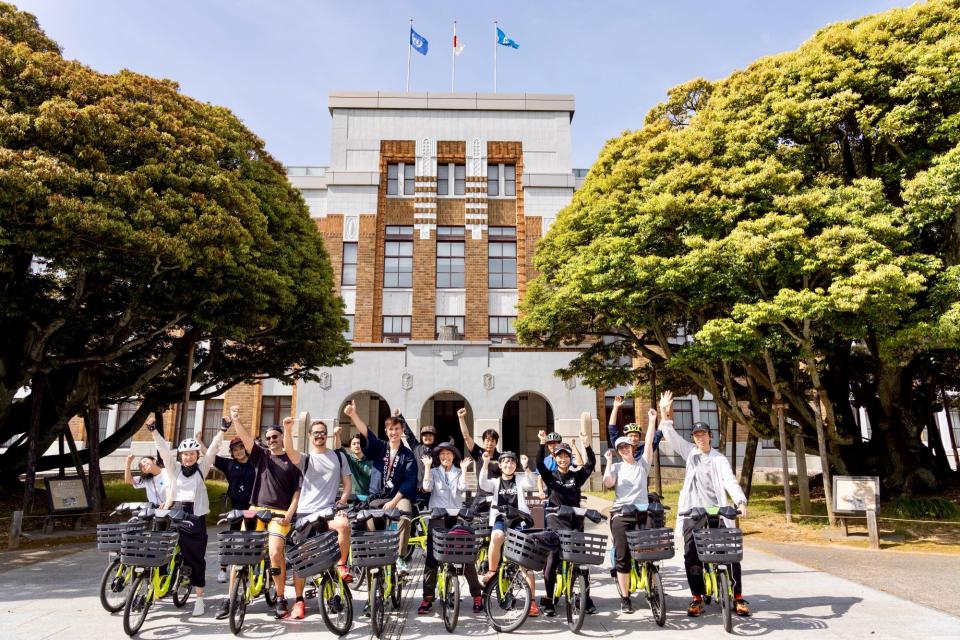 International Day for Biological Diversity
The United Nations has proclaimed 22 May as the International Day for Biological Diversity (IDB). Every year, UNU-IAS hosts events to increase understanding and awareness of biodiversity issues. The theme for 2023 was "From Agreement to Action: Build Back Biodiversity".