The bells are ringing for the end of 2022, and we are grateful to all partners and followers for your enormous support and cooperation throughout the year. Despite the ongoing challenges associated with COVID-19, UNU Macau continued to vigorously carry out policy-relevant research on digital technologies and sustainable development, while also promoting partnerships for a better future. With the new year approaching, we would like to invite you to look back at some key moments co-created with UNU Macau in 2022, hoping they will serve as inspiration for further collaborations in 2023.
1. PROJECTS
Gender-based AI policy in Southeast Asia: Enhancing the Development of Standards and Frameworks for Critical Technologies in Southeast Asia
UNU Macau participated in the International Telecommunication Union (ITU). The project was aimed at understanding the current state of AI and AI policy in the region by looking into the specific cases of Malaysia, Indonesia, Thailand and the Philippines. It also provided a framework for the training of policymakers to inform the development of gender-sensitive policies.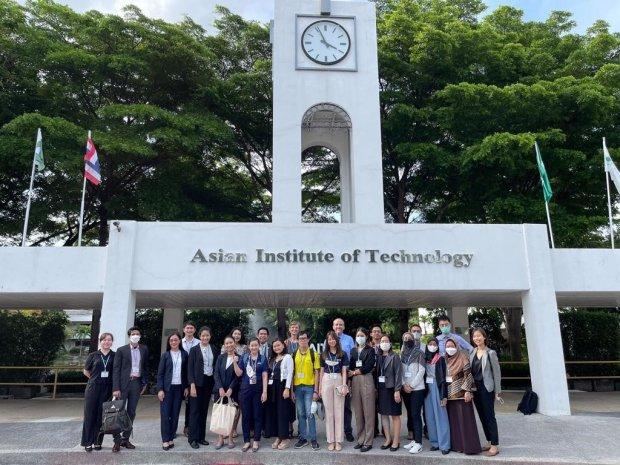 Building Citizen Science Intelligence for Pandemic Preparedness and Response: Needs Assessment and Pilot Implementation
To contain the pandemic through accurate, real-time and data-driven measures, it is urgent to establish collective intelligence capabilities that involve all stakeholders. To further explore this, UNU Macau joined efforts with the International Digital Health & AI Research Collaborative (I-DAIR) in an ongoing project that shows how participatory modelling can be used to prepare for the next pandemic.
Gendered implications of AI on the implementation of Women, Peace and Security agenda in Southeast Asia
In collaboration with UN Women, and through the lens of gender discrimination, stereotyping and exclusion, UNU Macau has just initiated research examining three categories of uses of AI in relation to Women, Peace and Security.
Following the "Smart Citizen Cyber Resilience" project, aiming at mainstreaming the whole-of-society approach to cyber resilience, UNU Macau gave a panel presentation at the 6th Northeast Asia Multistakeholder Forum on Sustainable Development Goals (SDGs) on "Whole-of-society cyber resilience for inclusive and sustainable innovation", partnering with the Technology for Good Institute, in Singapore, on cyber security awareness-raising activities.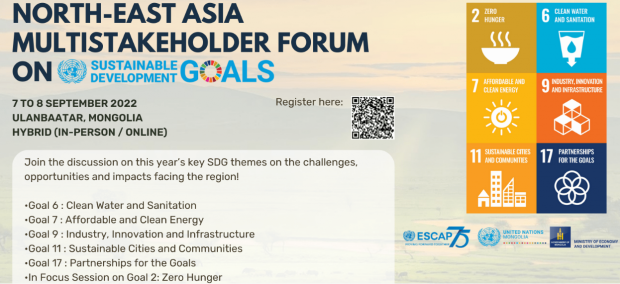 Cooperation with Monash University Malaysia and Asia Institute of Technology
With a shared focus on gender-sensitive AI policy in Southeast Asia, UNU Macau has signed a Memorandum of Understanding (MOU) to facilitate deliberative and participative deployment of critical technologies in Malaysia. Collaborations on joint research, workshops, conferences and other modalities will be carried out in the future regarding co-supervision in research training and capacity-sharing with policy makers.
Cooperation with Northwestern Polytechnical University (NPU) and Wuhan University (WHU)
Considering shared interest in policy-relevant research that advances the state of critical technologies, with a focus on Sustainable Development Goals, UNU Macau signed MOUs with NPU and WHU to establish collaboration in internship program, to provide eligible students from two universities with the opportunity to partake in an internship experience at UNU Macau to enhance their educational experience and professional development.
2. PUBLICATIONS
The pandemic-induced accelerated use of digital technology has brought about significant changes to European youth work, accelerating youth work digitalization even further in a short amount of time. Based on the outcomes of an open-ended survey (with 99 respondents) and three online focus groups with European youth workers, this report reveals new insights into the emerging forms of the digital divide among youth. Also, it examines characteristics of two groups: digitally included and digitally or partially digitally excluded youth workers.
The central question for GAR2022 is how governance systems can evolve to better address the systemic risks of the future. It highlights that: a) The climate emergency and the systemic impacts of the COVID-19 pandemic point to a new reality. b) Understanding and reducing risk in a world of uncertainty is fundamental to achieving genuinely sustainable development. c) The best defense against future shocks is to transform systems now, to build resilience by addressing climate change and to reduce the vulnerability, exposure and inequality that drive disasters. Global systems are becoming more connected and therefore more vulnerable in an uncertain risk landscape.
This policy brief mainly summarizes the experience of a collaborative systems modelling workshop on the health co-benefits of urban green spaces in Guangzhou, China. It is shown that collaborative modelling has the potential to surface new, integrated, and sustainable solutions for complex problems, such as urban development, spatial planning, governance, and climate change.
Citizen science, a crucial approach to promoting community engagement, is defined as a practice of public participation and collaboration in all aspects of scientific research. Active engagement of communities should be viewed as a pivotal component in all research efforts to empower and build trust among the public, researchers and policymakers. In this paper, authors examine and highlight citizen science approaches in participatory data generation, modelling and visualization, and call for truly participatory and co-creation approaches across all domains of pandemic preparedness and response.
Human trafficking is increasingly understood as a global public health concern that harms individuals, families, and communities by directly and indirectly causing a multitude of adverse physical and mental health outcomes. Intersecting with a complex range of social determinants of health (e.g., income, migration status, social exclusion), human trafficking manifests itself through various forms of commercial sexual exploitation and forced labor. Researchers, policy makers, and survivors have promoted reframing human trafficking. The US public health community has broadly responded with high levels of engagement, including delineating research priorities, developing prevention strategies, and advocating for policy changes.
3. EVENTS
Global Competence in education setting Forum 2022: the global citizenship
UNU Macau attended the Global Competence in education setting Forum 2022: the global citizenship, organized by Macau Education Development and Research Association (MEDRA) in August. Dr. Jaimee Stuart delivered a keynote speech named Connection and Disconnection I Digital Educational Spaces. The online environment has transformed the way we understand and experience educational contexts, providing more opportunities than ever before to extend learning spaces, access information, and mobilise knowledge. Yet, there are risks and benefits to these contexts for learning that impact both educators and students. This presentation considers the importance of internet-connected technologies in the classroom, highlighting the need to understand the complexity of their influence on educational, social, and health outcomes.
Science Summit Panel during UNGA77: Artificial Intelligence Research in Health: Tackling Global Challenges as One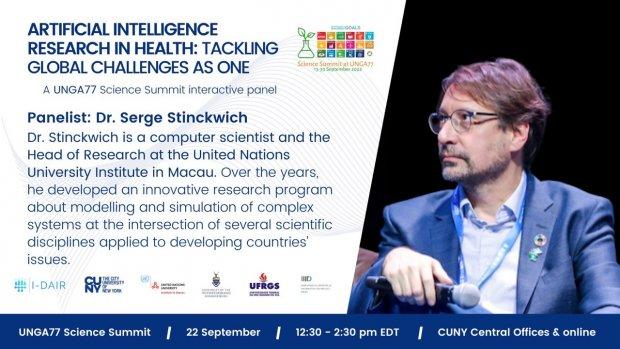 Together with I-DAIR and its global partners, UNU Macau joined the interactive panel session at the UNGA77 Science Summit, exploring how to leverage technology to overcome pressing global health challenges (namely anti-microbial resistance, outbreaks of emerging infectious diseases, cardiovascular diseases, and environmental changes) and provide effective methods of early detection.
UNU Macau was one of the co-organizers of the 928 CHALLENGE, which is a short-term intensive start-up programme involving both students and start-ups coming from NINE cities from the Greater Bay Area, TWO Special Administrative Regions and EIGHT Portuguese-speaking Countries.
World Young Scientist Summit 2022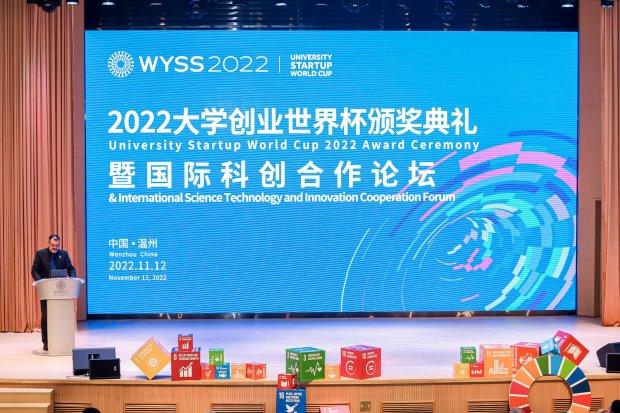 With the vision of promoting the building of a community with a shared future for mankind and focusing on the theme of "converging the world's talents, creating a better future", World Young Scientist Summit has been held four consecutive times. UNU Macau attended this year's WYSS and delivered a speech, stating that "The foundations on which progress and wellbeing rest are at least three – and they have not always been in an easy relationship with another: NATURE, PEOPLE and TECHNOLOGY".
Workshop – Immigration, Refugees and Citizenship Canada
At the invitation of IOM and IRCC (Immigration, Refugees, and Citizenship Canada), Dr. Eleonore Fournier-Tombs presented a paper on gender-based risks of AI used in a migration context. This presentation was then followed by an engaging discussion with IRCC staff members at different levels in order to understand what governments can do to best mitigate these risks.
Gender Equality in Digital Economies and the Environment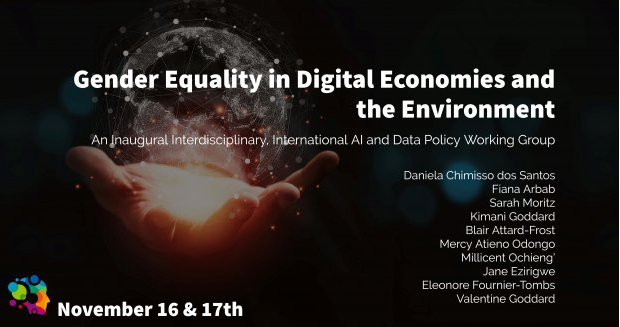 While environmental changes have important socioeconomic effects on women, so does AI. With our partner AI Impact Alliance (AIIA) and with the support from Data Feminism Network, UNU Macau hosted a workshop in Montreal, Canada to explore gender perspectives on the use of AI systems in natural resources and climate management. Guidelines for the inclusion of a gender-sensitive module in national and international AI policy globally with regards to environmental issues were discussed and produced.
EQUALS-EU General Assembly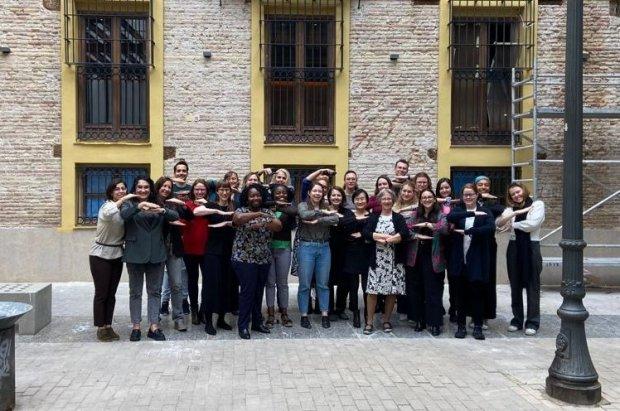 EQUALS-EU is a 3-year research project on digital inclusion of women and girls in the European Union. UNU-Macau participated in the General Assembly, which assembled consortium members in Europe and beyond. The objective of the meeting was to plan next year's activities, including a hackathon, innovation camp, and summer school.
Conversation Series Webinar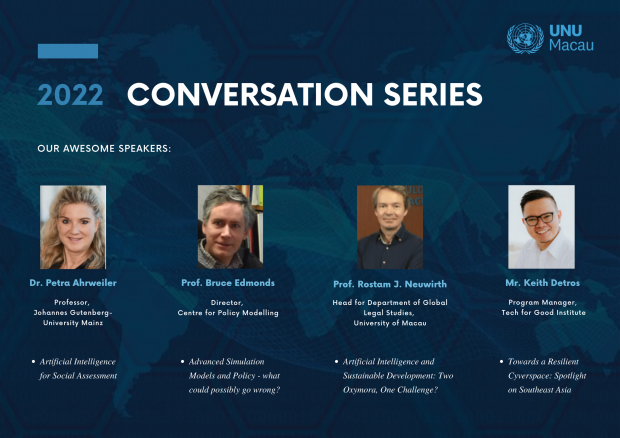 In the past year, we continued to host the Conversation Series Webinar, inviting scholars and experts to address the complexity of SDGs with their studies and expertise, including Artificial Intelligence for Social Assessment, Advanced Simulation Models and Policy – what could possibly go wrong?, Artificial Intelligence and Sustainable Development: Two Oxymora, One Challenge? as well as Towards a Resilient Cyberspace: Spotlight on Southeast Asia.
UNU Macau has reached out to 100+ members of its network and invited them to join a consultation process for a joint submission for the UN Global Digital Compact – a comprehensive umbrella document on the future of the digital world. Essential part of the compact will be to address the opportunities, challenges and risks that digital technologies pose to human rights, freedoms, and agency. Under the topic of Digital Human Security and Development, UNU Macau is organising an online consultation in two phases under eight thematic areas.
4. OUTREACH INITIATIVES
Youth Engagement Programme
In celebration of UN Day this year, UNU Macau launched the Youth Engagement Programme (YEP), aimed at partnering withyoung people in the local community. Under the theme "Engage the Youth, Empower the Future", the programme aims to empower local youths with knowledge of digital technology and the SDGs, as well as with an international vision on global society and the UN system. Up to now, we have initiated several initiatives targeting local youths, including welcoming students from the University of Saint Joseph (USJ) and the City University of Macau to the Institute.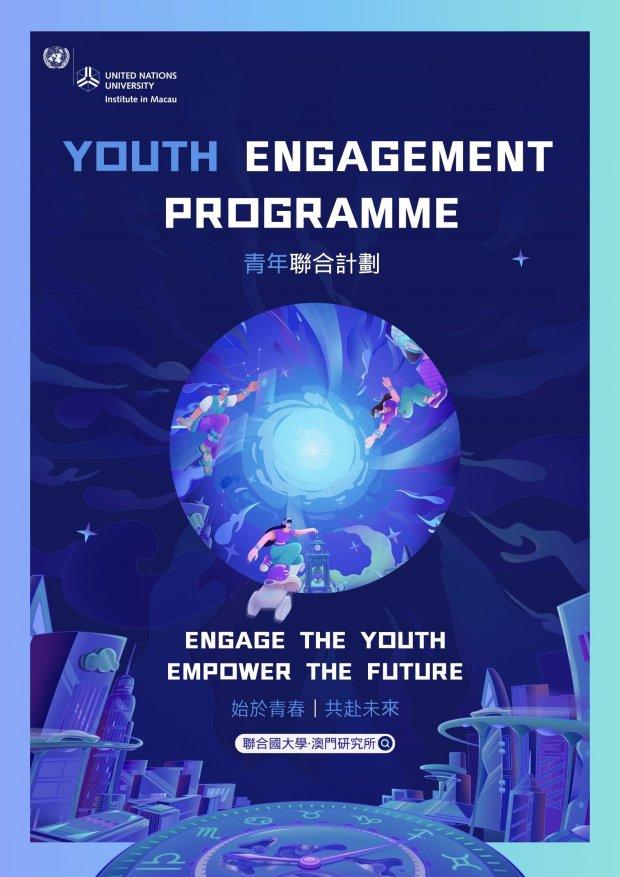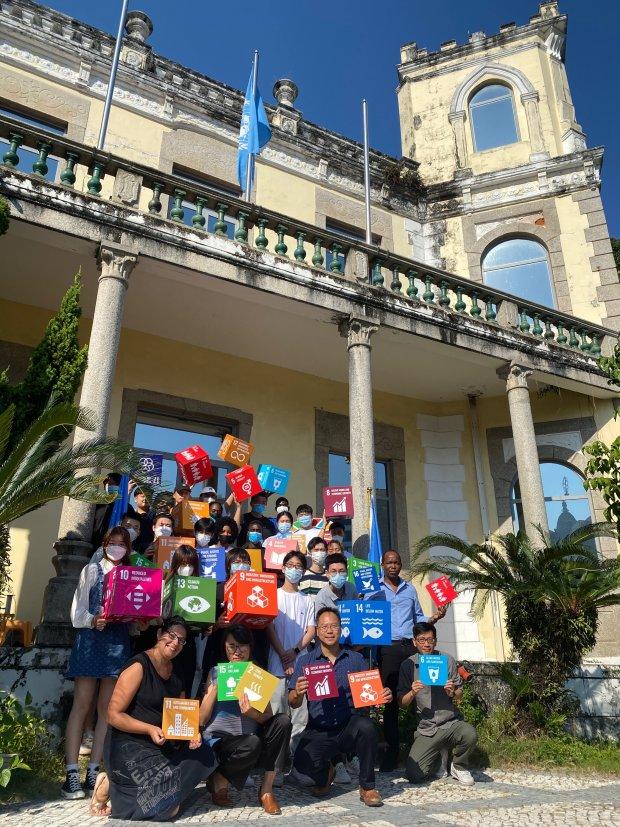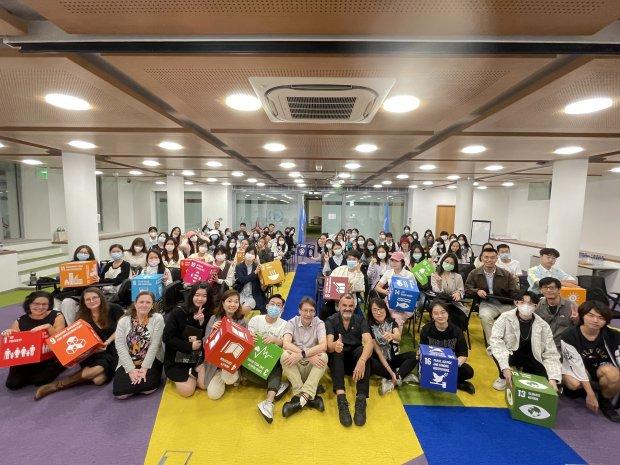 In 2023, UNU Macau will host a series of initiatives to celebrate its 30th anniversary. We look forward to inviting our partners and followers from all over the world to join us, while aspiring for new collaborations in the field of digital technologies for sustainable development. We wish you all a wonderful new year!