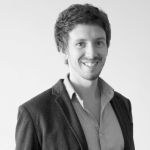 INSTITUTE:

UNU-EHS

OFFICE:

Vulnerability Assessment, Risk Management & Adaptive Planning Section; Environmental Vulnerability & Ecosystem Services

E-MAIL:

hagenlocher@ehs.unu.edu

PHONE:

+49-228-815-0250

NATIONALITY:

Germany
Research Interests
Climate change adaptation
Disaster risk reduction
Risk and Vulnerability Assessment
Education
Ph.D. (Hons), Applied Geoinformatics, University of Salzburg, Doctoral College "Geographic Information Science", Austria, in collaboration with the Harvard T.H. Chan School of Public Health, USA
M.Sc. (Hons), Geography (Minors in Sociology and Geoinformatics), University of Tuebingen and University of Stuttgart, Germany
Appointments
2019 to present: Deputy Head of the UNU-EHS Academic Board, Joint Master of Science "Geography of Environmental Risks and Human Security", University of Bonn and UNU-EHS
2018 to present: Lead Author in the EU report "Science for Disaster Risk Management: acting today, protecting tomorrow (Science for DRM 2020)"
2018 to present: Member of the European Geosciences Union (EGU)
2017 to present: Alternate focal point for UNU-EHS in the Partnership for Environment and Disaster Risk Reduction (PEDRR)
2017 to present: UNU-EHS representative in the IASC Reference Group on Risk, Early Warning and Preparedness
2017 to present: Member of the Association of American Geographers (AAG)
2016 to present: Arbeitskreis Naturgefahren und Naturrisiken, Deutsche Gesellschaft für Geographie (DGfG)
2015 to present: Full Member of the Academic Board, Joint Master of Science 'Geography of Environmental Risks and Human Security', University of Bonn, Department of Geography (GIUB) and United Nations University (UNU-EHS)
Biographical Statement
Dr. Michael Hagenlocher is an Associate Academic Officer in the Vulnerability Assessment, Risk Management & Adaptive Planning (VARMAP) and the Environmental Vulnerability & Ecosystem Services (EVES) sections of UNU-EHS. He is currently the ad-interim co-chair of the VARMAP section (together with Dr. Sandholz).
Dr. Hagenlocher has a broad interest in human-environmental interaction, disaster risk reduction, and climate change adaptation. Much of his work focuses on developing novel concepts and methods for the assessment of drivers, hotspots and dynamics of vulnerability and risk associated with natural hazards at different scales, and the evaluation of risk reduction and adaptation options in the context of global environmental and societal change. At UNU-EHS, Dr. Hagenlocher currently manages the UNU contributions to three transdisciplinary research projects (ARIMA, GlobeDrought, GLASCA-V), and is involved in multiple other projects in the field of vulnerability and risk research. In addition, he supports the section heads in the application for new research grants, supervises team members, visiting scientists, and master students.
Dr. Hagenlocher is actively involved in multiple teaching activities at UNU (e.g. at UNU-EHS, UNU-MERIT) and the University of Bonn. He is the Deputy Head and a full member of the Academic Board of the Joint Master's Programme "Geography of Environmental Risks and Human Security" with the University of Bonn.
He is involved in various networks such as the IASC Reference Group on Risk, Early Warning and Preparedness, the GIZ "Climate Risk" Community of Practice, and the Partnership for Environment and Disaster Risk Reduction (PEDRR). Currently, Dr. Hagenlocher serves as a Lead Author in the EU flagship report "Science for Disaster Risk Management: acting today, protecting tomorrow" (Science for DRM 2020, Chapter 2.1).
Prior to joining UNU-EHS, Dr. Hagenlocher has worked as a researcher at the University of Salzburg's Department of Geoinformatics (Z_GIS) in Austria, expert for UN-SPIDER, visiting scientist at the Harvard University, and lecturer at the University of Tuebingen in Germany. Further, he did consultancy work for the European Commission (DG ECHO, DIPECHO), the Deutsche Gesellschaft für Internationale Zusammenarbeit (GIZ) and the United Nations (UNEP, UNDP).
Dr. Hagenlocher has received multiple awards for his research, including the the "Förderpreis Geoinformatik" by the Technische Universität München (Germany) for his PhD research in 2016, and the "Sustainability Award" for outstanding research in the field of sustainable development within the context of his MSc research by the University of Tuebingen (Germany) in 2011.
Dr. Hagenlocher is author/co-author of 55+ scientific publications, including 21 peer-reviewed journal articles, policy briefs, and op-eds. For more information please refer to his ResearchGate profile.