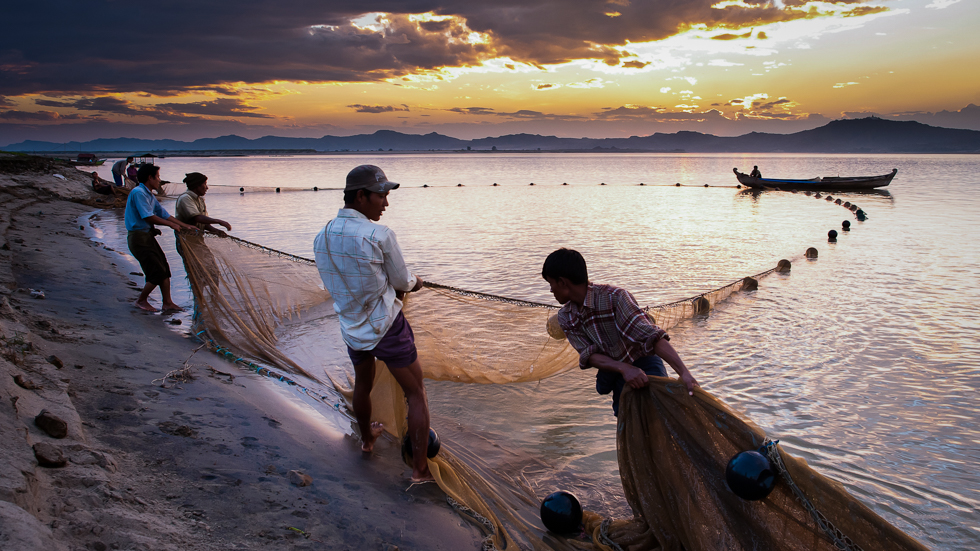 Photo: James Gordon / CC BY-NC 2.0
Our Work on Water
Water is a core component of sustainable development, inherently linking livelihoods, ecosystems, populations, and infrastructure. Access to water and the management of water resources, services, and hazards significantly determine the state of human and environmental health, food and energy security, socio-economic prosperity, and peace.
Yet, water resources today are threatened; 20% of global aquifers are overexploited, while accessible surface freshwater sources are increasingly polluted or shrinking. The World Health Organization estimates that by 2025 half the world's population will be living in water-stressed areas, including those residing in our rapidly growing cities. And as climate change accelerates, it is likely there will be more extreme and frequent droughts and floods, triggering human displacement and conflicts.
Additionally, more than 2.4 billion people lack access to adequate sanitation facilities, which undermines efforts to improve health and hygiene.
UNU water-related research focuses particularly on the needs of developing countries. Through its global network of institutes and programmes, UNU is well-positioned to provide comprehensive policy advice on topics ranging from water governance, freshwater resources, and wastewater management, to water-related risk reduction, urban development, and migration.
Whether by examining the socio-economic impacts of saltwater intrusion, exploring the usage of wastewater for crop irrigation, or developing water-quality guidelines, UNU researchers are responding to global water challenges and supporting equitable development policy through interdisciplinary research and analysis.