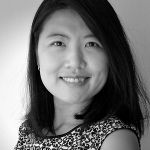 INSTITUTE:

UNU-FLORES

OFFICE:

UNU-FLORES, Ammonstrasse 74, Dresden, 01067, Germany

E-MAIL:

lzhang@unu.edu

PHONE:

+49 351 7999 3806

NATIONALITY:

German
Research Interests
Forest and agricultural ecosystem assessment and management
Multifunctional landscape and land-use system
Nature conservation and climate change mitigation/adaptation
Science-policy interface and payment for ecosystem services
Education
PhD (Dr. rer. nat.), Nature Conservation and Landscape Management, Technische Universität Dresden, Germany (2015)
Dipl.-Ing., Environmental Protection and Spatial Planning, Technische Universität Dresden, Germany (2009)
Bachelor, Environmental Engineering, Ocean University of China (2003)
Appointments
Member of Sino-EU Panel on Land and Soil (SEPLS), appointed by European Commission
Expert of the Agricultural European Innovation Partnership (EIP-AGRI) Focus Group on Soil Contamination, appointed by European Commission
Member of the UN-Water Expert Group on Regional Level Coordination, UNU-FLORES
Biographical Statement
Dr Lulu Zhang is a Senior Research Associate at UNU-FLORES. Her research at UNU aims to unlock the potential of land to produce food, energy, clean water, and to store carbon in meeting future demand without further depleting the finite natural resources.
Lulu was awarded a research grant by the German Federal Ministry of Education and Research (BMBF) for her PhD, where her work focused on the effects of land-based intervention in watershed on water ecosystem services and interconnected characters of terrestrial and aquatic ecosystems. Since joining UNU, Lulu further developed her expertise in evaluating the state of land and water resources and potential environmental and socioeconomic consequences of their uses under global change conditions. She leads several research projects in different regions, including China, Tanzania, Nigeria, and Germany.
As a member of the World Association of Soil and Water Conservation (WASWAC) and the European Society of Soil Conservation (ESSC), Lulu has professional experience in transdisciplinary work, and with her several appointments, has also gained expertise in policy deliberation. In addition, she also provided consultancy services to the German Development Agency (GIZ) for Asian country stakeholders in water resource management.