On 13 April, around 60 youth from G7 countries gathered at the United Nations University (UNU) headquarters in Tokyo to present their policy proposals to the Rector of UNU as well as embassy representatives from several G7 countries — Canada, France, Germany, Italy, USA, and the European Union.
The youth were delegation members of the Y7 Summit, an official engagement group of the G7, tasked with advising the G7 heads of state from a youth perspective. During this year's Y7 Summit, the youth delegation discussed policy recommendations for the G7 on the themes of Economic Resilience, Digital Innovation and Transformation, Climate Change and Environment, Global Health and Happiness, and Peace and Security, and finalized a communique which was presented at UNU.
While the communique was agreed upon and adopted during the in-person summit held in Tokyo and Hiroshima, online negotiations began months ago. Researchers from various UNU institutes provided their expertise to those discussions, namely Dr Jamal Shahin (Digital Innovation and Transformation) from UNU-CRIS in Bruges, Dr Sanae Okamoto (Global Health and Happiness) from UNU-MERIT in Maastricht, and Dr Adam Day (Peace and Security), Head of the UNU-CPR Geneva Office.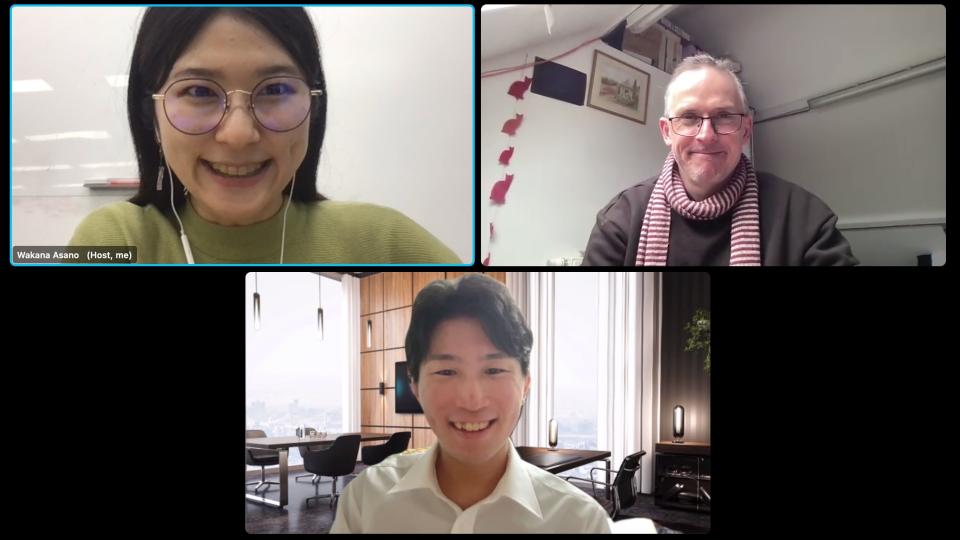 In addition, the Y7 Summit organizers co-hosted outreach events prior to the summit, to more widely absorb views and ideas from youth around the world. One such event was the G7 High School Summit, co-organized by UNU and G7/G20 Youth Japan on 25 March. Over 170 high school students from across Japan gathered at UNU headquarters in Tokyo, and finalized their own policy proposals, which were later submitted to the Y7 Summit for consideration.
At the presentation of the Y7 Summit 2023 Communique at UNU, the youth delegates presented their policy proposals and received feedback from Prof. Tshilidzi Marwala, Rector of UNU and Under-Secretary-General of the United Nations, Dr Akio Takemoto, Programme Head of UNU-IAS, as well as G7 embassy representatives.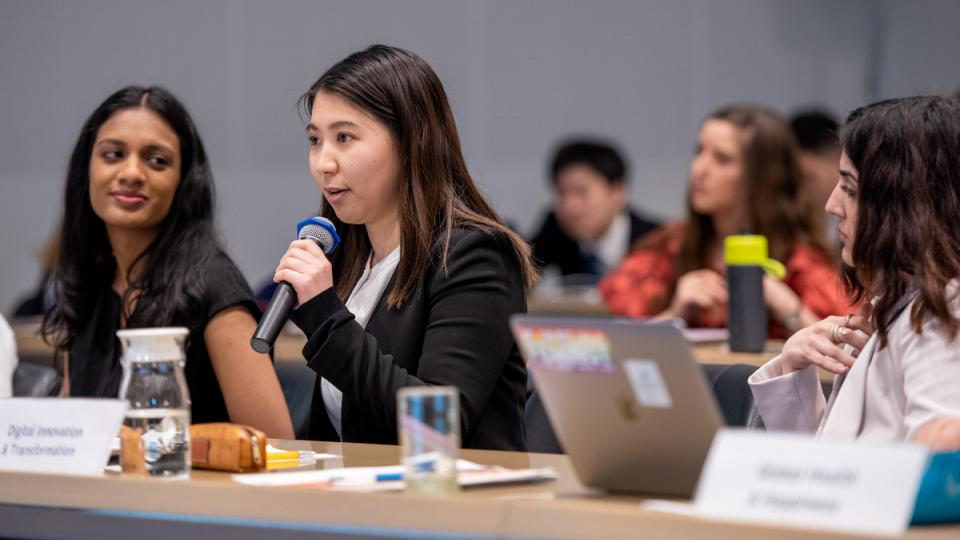 Prof. Marwala addressed the youth delegates, stressing that "youth must have a voice in decision-making, because they are the ones who will live with the consequences of those decisions." He urged the embassy representatives to relay the communique to their home countries and encourage their leaders to consider the policy proposals. "Too much is at stake to let youth representation become victim to tokenism," stressed Prof. Marwala.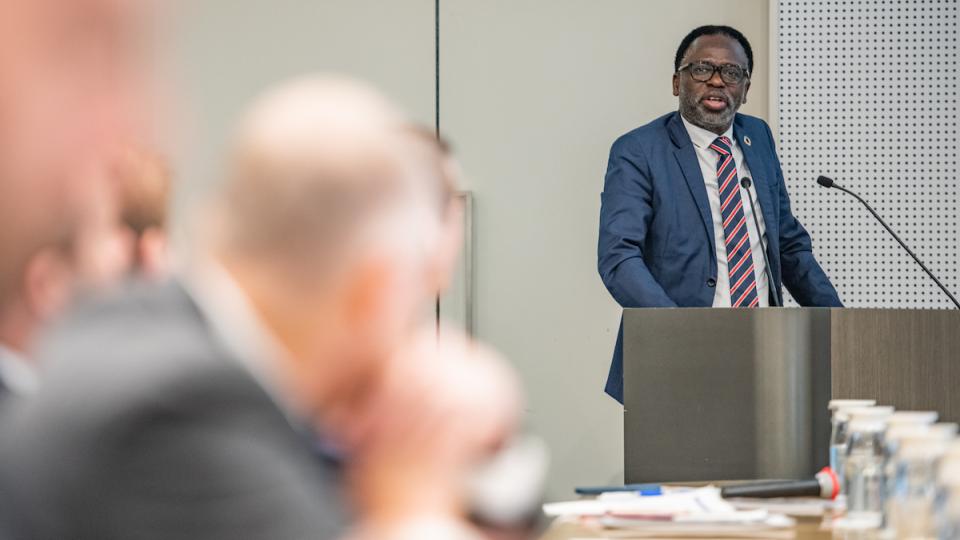 After returning to their respective countries, the Y7 Summit delegates will continue to promote the contents of their communique to governments and stakeholders. As Ms Yuri Okura, Co-President of the Y7 Summit 2023 noted in her closing remarks, "The communique is not the goal. The goal is to implement the policy proposals the communique puts forward."
The passion with which the Y7 delegates engaged in negotiations, and the powerful message their communique sends, has shown that the future holds much potential. If we are to turn that potential into reality, the G7 heads of state, and indeed the entire world, must consider and heed youth voices.