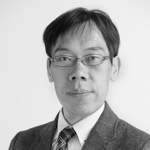 INSTITUTE:

UNU-IAS

OFFICE:

Jingumae 5-53-70, Shibuya-ku, Tokyo 150-8925, Japan

PHONE:

+81 (0)3-5467-1212

NATIONALITY:

Japan
Research Interests
Ecosystem assessment and management
Environmental systems research
Landscape ecology
Biographical Statement
As an expert in the field of biodiversity and ecosystem services, he has been working on the interlinkages between ecological, human and social systems through sustainability science approaches. His research experiences include socio-ecological studies on the ecosystem services provided by traditional rural production landscapes (Satoyama) in Japan, Asia and Africa. As a coordinating lead author (CLA) of the chapter on the conceptual framework, he significantly contributed to Japan Satoyama-Satoumi Assessment (JSSA) which is one of the sub-global ecosystem assessment conducted in Japan from 2006 to 2010. At UNU, he has been also actively promoting assessment and capacity building activities for Intergovernmental Science-Policy Platform on Biodiversity and Ecosystem Services (IPBES).
Through his wide range background in ecological study, environmental systems research, environmental risk management, and sustainability science, he seeks to develop an integrated sustainable governance model for both human communities and ecosystems.
Since 2011, he has been a managing editor of the Sustainability Science journal published by Springer, and Visiting Associate Professor, the University of Tokyo.