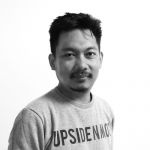 INSTITUTE:

UNU-EGOV

OFFICE:

C1-16, Campus de Couros, Rua de Vila Flor 166, 4810-445 Guimarães, Portugal

E-MAIL:

rohman@unu.edu

PHONE:

+351 253 510 855

NATIONALITY:

Indonesia
Research Interests
Development Economics
ICT for development
Public economics
Statistics and Econometrics
Education
PhD, Technology Management and Economics (Technology and Society – ICT Economics and Policy), Chalmers University of Technology, Sweden (2012)
MSc, Economics (Monetary Economics), University of Indonesia, Indonesia (2006)
BSc, Economics (Monetary Economics), University of Indonesia, Indonesia (2002)
Appointments
Research Fellow, UNU-EGOV
Research Fellow at the Information Society Unit, Joint Research Center (JRC), Directorate Growth and Innovation, European Commission, Seville, Spain (2013-2016)
Post-Doc researcher at Chalmers University Technology in the program: Stages de Reherche BEI funded by the European Investment Bank, Luxembourg (2012-2014)
Reviewer in the Journal of Telecommunications Policy (Elsevier)
Biographical Statement
Ibrahim Rohman is Research Fellow at UNU-EGOV. His current research analyses the relationship between eGov implementation and the country competitiveness. He also investigates the potential role of eGov to combat the shadow economy in the developing countries.
Previously, he worked as a research fellow at the Information Society Unit, JRC Directorate Growth and Innovation prior to joining UNU. He was in charge of a project analyzing the performances of the EU Information and Communication Technology (ICT) sectors. The project is called Prospective Insights on R&D in ICT (PREDICT) and serves as an input for Europe's Digital Progress Report (EDPR).
During PhD and post-doctoral periods, he worked on several ICT and telecommunications projects. Among others: the assessment on eGov implementation in Japan and Sweden with NTT DoCoMo, the analysis of telecommunications tax on Hungarian and Greek economies with the Deutsche Telekom and the impact of broadband speed upgrades on households' income in OECD countries with Ericsson, Arthur D. Little and European Investment Bank in Luxembourg.
He has written some articles in the journal Telecommunications Policy and INFO. He is a book chapter contributor for Beyond Broadband Access (Edited by Richard D. Taylor, and Amit M. Schejter), Demand for Communications Services – Insights and Perspectives (Edited by James Alleman), and Competitiveness of the ASEAN Countries:  Corporate and Regulatory Drivers (Edited by Philippe Gugler and Julien Chaisse). He also contributed on side bar articles of the Pacific Telecommunications Council (PTC) reports about Myanmar (2013) and Indonesia (2014).