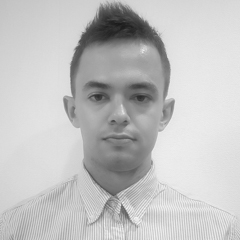 Nicolas du Bois is a programme manager in the Office of the Rector at UNU. He previously worked at the University of Tokyo, where he was the programme manager of the startup inception programme, FoundX. He also has experience working as a consultant connecting African startups to Japanese investors, as well as work as a paralegal at a major international law firm in Tokyo. 
He holds an MPhil degree in Modern Japanese Studies from the University of Oxford, where his research focused on Japanese investment and its impact on African development; as well as a degree in politics, philosophy, and economics from the University of Cape Town. He is fluent in English and Japanese, and conversational in Russian and Afrikaans.
At UNU, Nicolas is the primary focal point in the Rector's Office (RO) for Pelikan. Additionally, he supports the RO in various activities and tasks including assessment reports, the junior fellows programme, external inquiries, budget, and Council and CONDIR matters.