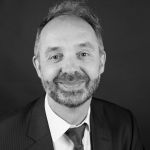 INSTITUTE:

UNU-ViE

OFFICE:

E-MAIL:

kuehr@vie.unu.edu

PHONE:

+49-228-815-0213

NATIONALITY:

Germany
Research Interests
Environmental policy
Environmental technology
Strategic sustainable development
Education
PhD (Dr. rer. pol.) in Economics and Social Sciences from the University of Osnabrück (Germany)
M.A. (Magister Artium) in Political Sciences, Geography and Psychology from the University of Münster, (Germany)
Additional post-graduate studies in Tokyo (Japan) and Berlin (Germany)
Appointments
Since 03/2007 - Executive Secretary and Member (ex-officio) of the Steering Committee "Solving the E-waste Problem (StEP)" Initiative
Biographical Statement
Dr. Kuehr is Director of the Sustainable Cycles Programme (SCYCLE) hosted by the Vice-Rectorate in Europe (ViE). SCYCLE is focusing its work and activities on sustainable production, consumption and disposal. He is also Co-Founder of the Solving the E-Waste Problem (StEP) Initiative for which he served as Executive Secretary from 2007 till 2017.
Since 1999 Dr. Kuehr served in various positions within the United Nations University such as Head of UNU-IAS SCYCLE, Head of UNU-ISP-SCYCLE, and Head of the UNU Zero Emissions Forum (ZEF) – European Focal Point. From 2000 to 2002 he was also Secretary to the Alliance for Global Eco-Structuring (AGES) under UNEP's Cleaner Production Network. Dr. Kuehr has co-authored and co-edited several books, studies and proceedings, including "2014 Global E-waste Monitor" (2015), "Japan's transnational environmental policy" (2011), "E-waste: From Recycling to Resources" (2010), "Computers and the Environment: Understanding and Managing their Impacts" (2004), whose research results have received acclaimed attention worldwide. He also publishes and lectures on, inter alia, environmental technology transfer, transnational environmental policies, strategic sustainable development and development cooperation.
A political and social scientist by education with a PhD (Dr. rer. pol.) from the University of Osnabrück (Germany) and a M.A. (Magister Artium) from the University of Münster, (Germany), and additional post-graduate studies in Tokyo (Japan), Dr. Kuehr served as Senior R & D Specialist with The Natural Step in Sweden and as a freelance policy-consultant to various national governments, international organizations and companies. He was a visiting fellow to the Free University of Berlin (Germany) and the Hitotsubashi University (Japan) and a Research Associate to the Japan Research Centre of the University of Osnabrück (Germany).