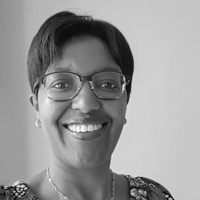 Ms Joan Sawe is the Director of Administration at the United Nations University.
Prior to joining UNU in April 2019, Ms Sawe served as Director of Administrative Services at UNFCCC in Bonn, Germany since October 2014.
Ms Sawe brings extensive administrative and managerial experience from her prior positions, notably, as the Director of Corporate Services at the International Institute for Democracy and Electoral Assistance in Stockholm, Sweden, and as Director of Finance and Operations at the International Livestock Research Institute in Nairobi, Kenya, as well as International Head of Financial Performance and Standards at ActionAid International in Johannesburg, South Africa.
Ms Sawe holds a Master of Science in Forensic Accounting from Sheffield Hallam University in the UK, a Master of Business Administration, with honours, from Tel-Aviv International School of Management in Israel, and a Bachelor of Business Administration with honours from Acadia University in Canada. She also is a Certified Public Accountant.