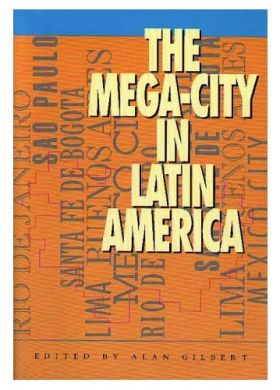 PUBLICATION DATA:

ISBN-10: 9280809350,
ISBN-13: 978-92-808-0935-0

LANGUAGE:

English

PAGES:

300

PUBLISHER:

United Nations University Press

PUBLISHED:

June 1996
By the year 2000, Latin America will contain five metropolitan areas with more than 8 million people. Their combined population will be over 70 million, and approximately one Latin American in seven will live in those five cities. Two of them, Mexico City and São Paulo, will arguably be the world's two largest cities.
The sheer number of people living in Latin America's mega-cities is not the only reason for looking at them carefully. Unfortunately, they also demonstrate many of the worst symptoms of the region's underdevelopment: vast areas of shanty towns, huge numbers of poor people, high concentrations of air and water pollution, and serious levels of traffic congestion. This book is about the prospects for their future.