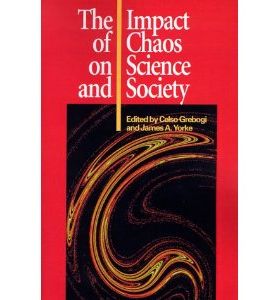 PUBLICATION DATA:

ISBN-10: 9280808826,
ISBN-13: 978-92-808-0882-7

LANGUAGE:

English

PAGES:

416

PUBLISHER:

United Nations University Press

PUBLISHED:

April 1997
Within the past decade there has been an explosion of interest in chaotic dynamics. Prompted by the growing body of knowledge about chaotic behaviour in an increasing number of scientific disciplines, a distinguished group of experts assemble in this volume to evaluate the impact that chaos has had on the conduct of science and on our understanding of society. Presented here are contributions from mathematicians, physicists, biological and medical scientists, geoscientists, engineers, economists, and social scientists; including pioneers and world leaders in research on chaos. The result is a lively and stimulating international, interdisciplinary exchange of experiences and ideas on chaotic phenomena.
Celso Grebogi is Professor of Mathematics and Distinguished Research Fellow at the University of Maryland, USA. He is a Fellow of the American Physical Society and has been awarded the Senior Humboldt Prize, the Toshiba Chair, and Fulbright Fellowship. James A. Yorke is Distinguished Professor of Mathematics and Director, the Institute for Physical Sciences and Technology, at the University of Maryland, USA. He was awarded the Guggenheim Fellowship in 1980 and is widely known as the coiner of the term "chaos."