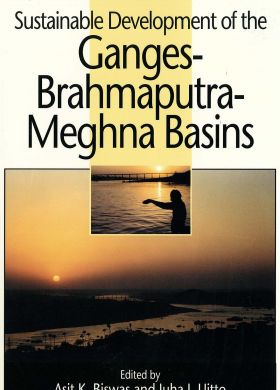 PUBLICATION DATA:

ISBN-10: 92-808-1041-3,
ISBN-13: 978-92-808-1041-7

LANGUAGE:

English

PAGES:

180

PUBLISHER:

United Nations University Press

PUBLISHED:

September 2001
The Ganges-Brahmaputra-Meghna basin contains the largest number of the world's poor in any one region. The population is increasing steadily, and unless the current development trends are broken, poverty will become even more pervasive. The region is endowed with considerable natural resources that could be used to foster sustainable economic development. Water could be successfully used as the engine to promote economic development of the region, which has been hindered because the most populous part of the basin is shared by three countries: Bangladesh, India, and Nepal, who have in the past been unable to agree to an integrated development plan. In Sustainable Development of the Ganges-Brahmaputra-Meghna Basins, leading technocrats and intellectuals discuss how, through cooperation between the countries concerned and by taking a holistic development approach, the quality of life of the people of the basin could be improved significantly within a reasonable timeframe.
Asit K. Biswas is the President of the Third World Centre for Water Management and a Member of the World Commission on Water. A former President of International Water Resources Association, his work has now been translated into 31 languages. Juha I. Uitto is Monitoring and Evaluation Specialist at the Global Environment Facility (GEF), and was formerly Senior Academic Programme Officer at the United Nations University Environment and Sustainable Development Programme.