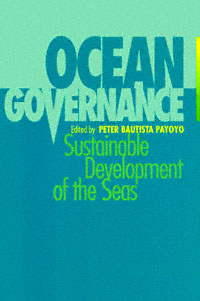 PUBLICATION DATA:

ISBN-10: 0119841002,
ISBN-13: 978-0-11-984100-8

LANGUAGE:

English

PAGES:

416

PUBLISHER:

United Nations University Press

PUBLISHED:

July 1994
This book examines the institutional implications of sustainable development of the oceans. The book explores the national, regional, and global dimensions of ocean governance and draws attention to the basic issues and approaches concerned with achieving the difficult long-term institutional integration for the long-term sustainability of the seas. This study makes a strong case for the critical importance of the oceans in any strategy aimed at a new, sustainable world order.