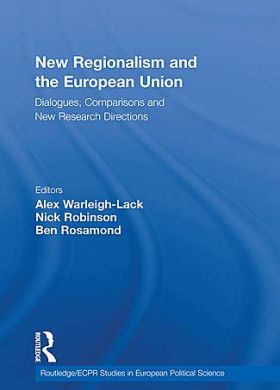 PUBLICATION DATA:

ISBN-13: 978-0-415-56372-7

LANGUAGE:

English

PAGES:

296

PUBLISHER:

Routledge

PUBLISHED:

May 2011
The debates on regionalism have been polarized between European Union (EU) scholars and non-EU scholars, with the assumption being that regionalism within the EU and other regions of the world are quite distinct, with little to be learnt from dialogue with each other. This book challenges such assumptions and calls for a genuine debate between scholars of regionalism.
This book demonstrates that more can and needs to be learned about regional integration all over the world through comparison and reflection on specific regional trends. Beginning with a theoretically driven introduction, leading experts in the field are brought together to offer a series of case studies on regional integration within Latin America, Africa, Asia, North America and Europe.
In Part III the authors investigate the links between the EU and selected other regional organisations and processes, exploring the dynamics through which these interregional relations are developing and the implications they have for the study of contemporary regionalism/regionalisation both inside and beyond the continent of Europe. The conclusions set out a challenging research agenda for comparative studies in the field. Addressing one of the under-explored aspects of EU studies, the EU's coexistence with other pan-continental/regional organisations in the European continent, this book will be of interest to students and scholars of regionalism, IPE, European Studies and international politics