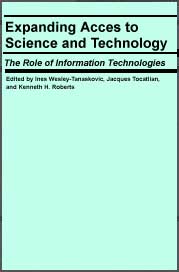 PUBLICATION DATA:

ISBN-10: 92-808-0844-3,
ISBN-13: 978-92-808-0844-5

LANGUAGE:

English

PUBLISHER:

United Nations University Press

PUBLISHED:

March 1994
Access to scientific information is crucial to continued scientific advance and to technological progress. After discussion of the diversity of information requirements, this paper takes up mechanisms for the organization of data. The importance and advantages of computer and telecommunications technology in access to scientific data are described, and a brief overview is given of the availability of numerical and factual databases in different areas of science. The paper concludes with a consideration of data as an international commodity and of prospects for future developments.