2012•07•03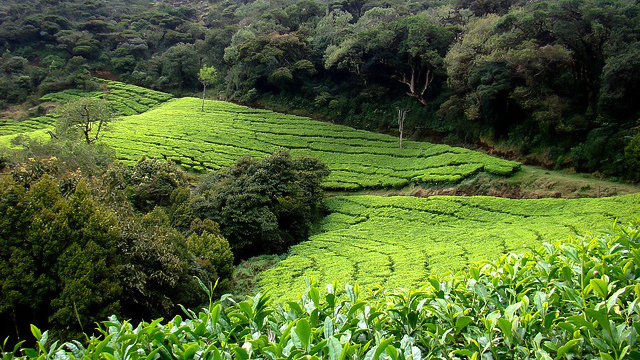 Photo: snonymousG
The United Nations Conference on Sustainable Development (Rio+20) has drawn to a close, but its outcomes will continue to have a ripple effect throughout the world for years to come. So far, considerable media attention has been focused on the outcome document "The Future We Want" and the encouraging number of voluntary commitments (700+) made within the context of the conference.
An under-reported story, however, is that during the conference hundreds of side events were held, many of which brought together leading thinkers and innovators and generated impressive outcomes.
One side event designed to encourage concrete action towards realizing societies in harmony with nature was held on 18 June and titled "The Satoyama Initiative and the Green Economy". The speakers at this event represented governments, international organizations, and — crucially — the private sector.
These diverse speakers were brought together via the Satoyama Initiative — a comprehensive effort to benefit biodiversity and human well-being by promoting the conservation and sustainable use of natural resources in human-influenced natural environments (commonly called socio-ecological production landscapes — SEPLs). Sustainable land use has helped to form and maintain these SEPLs, which are found around the world, and which provide the numerous ecosystem goods and services that support human life.
The Satoyama Initiative was specifically recognized in Decision x/32 at the Tenth Conference of the Parties to the Convention on Biological Diversity (CBD COP10) in 2010. At this same time, the International Partnership for the Satoyama Initiative (IPSI) was established; it has now grown to include 117 diverse member organizations and has demonstrated global appeal across sectors, including conservation, academia and various levels of government.
New business models
One of the most exciting ideas discussed during the side event was that of "new business models" introduced during the keynote speech delivered by Prof. Kazuhiko Takeuchi, the Vice-Rector of the United Nations University. He presented a series of tangible real-world examples that were particularly useful in understanding just how this concept can be translated into practice.
Prof. Takeuchi focused in particular on tea production in China's Yunnan Province to illustrate how such new business models function. Standard tea cultivation involves the planting of rows and rows of tea plants in monoculture landscapes. Entire hillsides are covered exclusively with the deep green ranks of hundreds of tea plants. But while such landscapes may be very pleasing in an aesthetic sense, they are extremely weak in the face of change. Entire plantations can be rapidly devastated by pests, disease, droughts or extreme weather events.
In some areas in Yunnan Province, however, tea is grown in so-called tea forests. In such landscapes, the tea plants are grown in an agroforest setting intermingled with trees and other indigenous plant species. The geometric uniformity of monocultures is no longer apparent, but there is immediately evidence of a wide range of benefits. Fallen leaves from overhanging tree branches provide valuable nutrients that fertilize the understory of tea plants; produce harvested from the surrounding trees provides additional, diversified income; erosion is reduced; and biodiversity levels are much higher than in monoculture landscapes.
In addition to all these benefits, the tea produced in these forest areas is thought to have a superior taste, and consequently sells for nine times the price of tea from monoculture plantations. Often the general view seems to be that sustainable management of ecosystems and profit-generating enterprise are mutually exclusive activities. Examples like the one described here, however, provide evidence for how these two activities can be combined to become mutually beneficial.
Making the right connections
While the multiple benefits generated by SEPLs (like the Yunnan tea forests) give a glimpse of the potential for transitioning to societies in harmony with nature, in line with the vision of the Satoyama Initiative, it is crucial to establish the right connections to make the whole system work. This means establishing market ties and learning from success stories around the world.
It is precisely at this juncture that there need to be effective connections and a multi-sectoral approach between the public and private sector, academic/research institutions, and international organizations. As such, the presentations by representatives of exactly these diverse stakeholder groups were particularly enlightening during "The Satoyama Initiative and the Green Economy" side event at Rio+20.
One thing was absolutely clear from the presentations: in the real world, sustainably managed landscapes generally have a mosaic composition. One of the speakers pointed out that conventional land ownership and monoculture production have caused the breakdown of such landscapes that had, in some cases previously, resembled a jigsaw puzzle. But since it is possible to harvest a range of diverse products from sustainably managed landscapes, the key is to determine how to better deal with such diverse products and process them effectively for real marketing with higher added value. In this context, speakers at the side event clearly shared a recognition of the constructive role that can be played by the private sector.
Among other things, a solution to overcoming this marketing challenge would be the establishment of alliances with a range of cooperative entities. There was a strong sentiment that, when effectively connected, the private sector can play a crucially important role in transitioning to a green economy and achieving sustainable development. Another element touched on by speakers as crucial to realizing sustainable land use is the need to follow a multi-sectoral approach to land ownership and land use rights. The "new commons" concept provides a useful framework for considering such issues. By combining these approaches and efforts, the resilience of landscapes can be enhanced, thus contributing to the larger objective of realizing societies in harmony with nature.
The depth of experience and insight demonstrated during this single side event is encouraging, particularly in light of the fact that hundreds of side events were held within the context of Rio+20, each having the potential to inspire and promote innovative approaches. Careful reflection and continued dialogue and action will help to expand the ripple effect generated by Rio+20 as the world moves closer to achieving the Future We Want.
•••
Speaker presentations and a full summary of "The Satoyama Initiative and the Green Economy" side event are available online. The International Forum for Sustainable Asia and the Pacific (ISAP2012), to be held in Yokohama, Japan, on 24-25 July 2012 is open to the public and will be webcast live. ISAP2012 will provide an excellent opportunity to follow the ongoing discussion about the Satoyama Initiative and resilience, as well as post-Rio+20 follow-up.