2015•09•19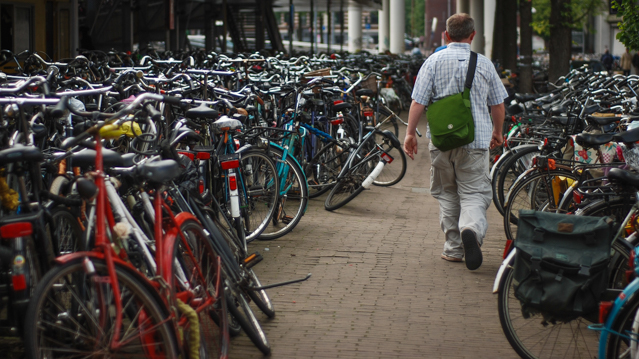 Photo: Gosia Malochleb / CC BY-NC 2.0
This article is part of UNU's "17 Days, 17 Goals" series, featuring research and commentary in support of the United Nations Sustainable Development Summit, 25-27 September 2015 in New York City.
Goal #11: Make cities and human settlements inclusive, safe, resilient and sustainable
The shift to a new global development framework, as embodied in the Sustainable Development Goals (SDGs), is timely because it parallels an unprecedented shift in the habitat in which most people around the world live their daily lives: the global urban transition.
Humans have been building and living in cities for millennia, but the past decade was the first in history when urban residents began to outnumber those living in rural areas. The period of the SDGs will not only witness a continued rise in the total number and proportion of people living in cities, but will see an extraordinary expansion of urban land cover.
The increasingly metropolitan life of the human species will play out in the context of far-more powerful and complex flows of people and pathogens, resources, energy, and ideas than ever before. All this will occur against the disruptive backdrop of global environmental change, which is itself largely driven by decisions made in, for, and about cities.
It is therefore fitting that the SDG framework includes a separate goal on this issue. Implicit in the wording of SDG #11 is a deep concern for human health and well-being.
All of the targets for Goal #11 relate in some way to health. This makes sense because the urban environment exerts profound influences on health and well-being — from housing, transport, air quality and waste management; through access to green space and opportunities for social connection; to disaster risk reduction. Virtually any set of urban targets and indicators will link, via multiple chains of causality, to various health outcomes.
Making the transition from the Millennium Development Goals to the SDGs will require a paradigm shift: from a framework that sought to remedy problems of poverty in the developing world, to a recognition of the holistic nature of sustainable development challenges for all nations, rich and poor. These challenges include global environmental change, political and social stability, and prosperity that coexists with profound inequality.
Addressing global health challenges in this context requires no less of a revolution in understanding. It requires a transition from reductive approaches focused on individual disease problems, risk factors, and interventions to systems-based understandings that recognise the systemic ecological, economic, and social underpinnings of health and well-being.
Urban health problems often reflect a mismatch between urban environments, our universal health needs, and the complexity of urban systems (in which it is difficult to act without producing unintended consequences). In their breadth, inclusivity, and interconnectivity, the SDGs provide a model for the kind of interdisciplinarity needed for a new approach to health, and an awareness of the multifactorial nature of causality.
As with other fundamental objectives of global development, ensuring the highest achievable standards of health and well-being will require more than the conscientious implementation of the SDGs. The goals, targets, and indicators will serve as important benchmarks, norms, and obligations for the community of nations. But they must also inspire greater efforts by serving as a framework for more-nuanced, interconnected, and comprehensive action.
In the context of cities, there is a particular need to explicitly frame the connections of human health with decisions made in other societal sectors, and to establish health and well-being as foundational goals. This is crucial in the run-up to Habitat III – the 3rd UN Conference on Housing and Sustainable Urban Development – which will be held in Quito, Ecuador, in October 2016, and for the subsequent New Urban Agenda.
Without integrated efforts, development can (and probably will) fail. Consider the case of a societal shift from internal combustion to electric vehicles. While such a transition would serve environmental goals and lead to health gains from decreased air pollution, on its own it would fail to address such issues as sedentary lifestyles and obesity, and their links to motor vehicle use and urban sprawl.These all have serious health, social, and economic impacts, and would be more effectively addressed through a focus on active urban transport (walking, cycling, and public transport).
There are many pressing needs. Above all, we need multisectoral, multilateral funding mechanisms to address our complex urban problems. There should also be National Urban Policies with provisions for health and well-being, and much stronger links between the professions of urban planning and public health.
Overall, the SDGs represent a new way of seeing the world. Goal #11 signals a clear recognition of the importance of cities to our collective future. It is vital that we act now to ensure that this future is as healthy as possible, for both current and future generations.
•••
Achieving Healthy, Sustainable Urban Futures by Jose Siri and Anthony Capon is licensed under a Creative Commons Attribution-NonCommercial-ShareAlike 4.0 International License.