2013•05•31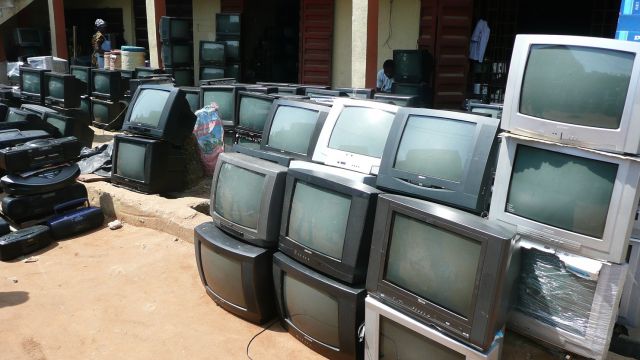 Photo: EMPA
The E-waste Academy (EWA) is a pioneering research concept that fosters multi-stakeholder partnerships and collaboration on e-waste policy and management. The Academy aims to explore the e-waste issue from many perspectives, rather than through the lens of a specific discipline.
By striving to be the leading forum available for stakeholders involved in e-waste system design, the annual, week-long EWA advances implementation of solutions through shared knowledge, expert interaction and collaborative partnerships that foster long-term, sustainable results in the form of policy and technology.
The EWA is co-organized by the UNU-ISP-hosted Solving the E-waste Problem (StEP) initiative and the Global e-Sustainablity Initiative (GeSI) and co-sponsored by GeSI, the Dutch Foundation for the Disposal of Metal and Electrical Products (NVMP) and UNIDO.
In 2012 the EWA was hosted by the UNU Institute for Natural Resources in Africa (Accra, Ghana). The following video features highlights from the 2012 session.