2013•03•19 Tokyo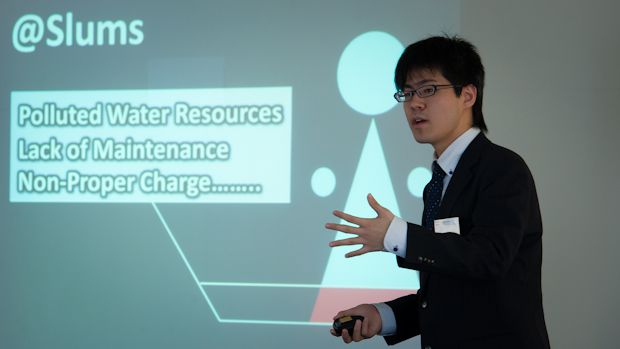 Photo: D Powell/UNU
On 22 February 2013, the UNU Institute for Sustainability and Peace (UNU-ISP) hosted an event for Japanese undergraduate students preparing to participate as delegates at the National Model United Nations Conference (NMUN) held in New York. This annual UNU-ISP event offers an important opportunity for select students from Japanese universities to present their Model UN topics and positions before attending the annual conference.
Model UN is an academic exercise of the United Nations, in which students simulate the workings of the UN. The interactive conference aims to educate participants about topics in international relations, diplomacy and the UN agenda. The conference is a tool for understanding international affairs through personal interaction and the debate of different viewpoints. Each year the NMUN conference in New York (NMUN-NY) brings together over 5,000 students from around the world.
As delegates, students represent countries, ideas and concepts different from their own. This year Japanese students are representing Argentina and have had to research the country, take on roles as diplomats and study contemporary international issues in preparation for debate and negotiation. The goal of the conference is to adopt resolutions to resolve problems that affect countries all over the world.
To prepare for the 2013 NMUN-NY Conference, held from 17–28 March 2013, nine students gave presentations at UNU on the position and policies regarding their committee's assigned agenda. Although the presentations will not be used in the actual conference, the content of the presentations will be the basis of their diplomatic strategy and policy, which will be reflected in their speeches, negotiation process and draft resolutions.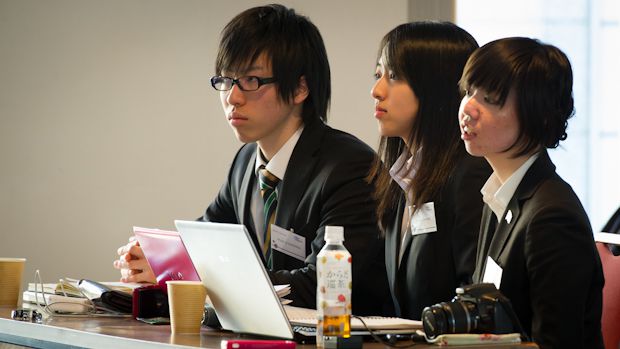 This year the students' spirited and professional presentations focused on topics including poverty reduction, empowerment of women, and improving access to safe drinking water. Each presentation was followed by a comprehensive feedback session, during which the audience — UNU staff, external policy makers, educators and professionals — critiqued presentations, asked questions and contributed useful comments.
For more information on the Model UN Presentations at UNU, please contact Dr. Madoka Futamura (Futamura@unu.edu).
For more information on NMUN-NY and this year's theme, "Change Your World", please visit the National Model United Nations website.