2013•09•04 Caracas
With an eye toward demystifying the chemical processes that contribute to a wine's aroma, and eventually applying that knowledge to wine production, Uruguayan chemistry professor Francisco Carrau and Italian scientist Massimo Delledonne recently collaborated on sequencing the genome of the Tannat grape. 
Wines made from the high-value Tannat grape are considered "the most healthy of red wines" due to their high levels of procyanidins, which are said to help reduce blood pressure, lower cholesterol levels and encourage healthy blood clotting. Pressings of Tannat grapes (thanks in part to its many seeds) also produce a large concentration of tannins — an anti-oxidant that reputedly combats the aging of human cells.
Professors Carrau and Delledonne initially connected at a workshop of the UNU Biotechnology Programme for Latin America and the Caribbean (UNU-BIOLAC) held in Montevideo. UNU-BIOLAC is a United Nations University research and training programme based in Caracas.
"Wine-making has always been an art. Today it is also a science," said Prof. Carrau. "If we can determine through biotechnology the factors that determine a wine's aroma and colour, we can potentially apply that information to create more pleasing and valuable products." Sequencing the grape's genome, he added, "will allow vintners to protect a valuable niche in the world's $300 billion wine industry".
The same researchers are now probing another secret of nature that potentially has great commercial interest: how soil conditions, minerals, sun, temperature, climate, altitude and other environmental factors affect the expression of genes in grapes, and the chemistry of a wine's aroma and colour.
"Having the ability to predict successful vineyard locations holds enormous value," said Prof. Carrau.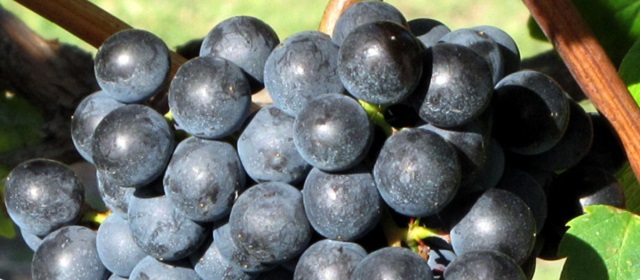 Tannat is the "national grape" of Uruguay, South America's 4th-largest wine producer. More than a third of the grapes grown in Uruguay are Tannat, from which the country's signature wines are produced, and plantings of Tannat grapes have been increasing each year as that country's wine industry develops.
Though still a small player, Uruguay is a rising star in the world's wine industry. In 2012, Uruguay exported about 17 percent of its Tannat grape production (more than 20 million litres, valued at US$15 million).
"Discovering in more detail the health-promoting compound in the Tannat grape requires us to continue work on its genome, said Prof. Carrau. "I suspect that in the future, such information will help the variety become far better known around the world".