2010•10•23 Tokyo
United Nations Day (UN Day) is observed annually worldwide on 24 October to commemorate the founding of the United Nations in October 1945. The theme for this year's UN Day is the Millennium Development Goals (MDGs), an initiative aimed at drastically reducing global poverty by 2015.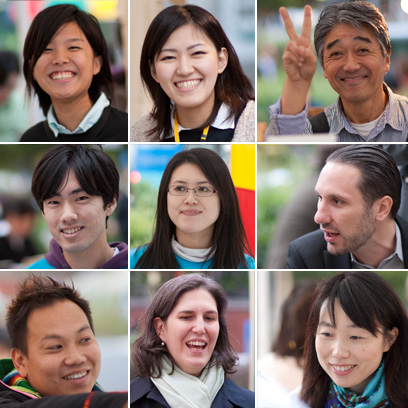 At the recent MDG Summit held in September, UN Secretary-General Ban Ki-moon called for a unified approach to addressing MDGs from all sectors of society by 2015. In light of this sentiment, on Friday, 22 October 2010, UN entities in Japan joined to host an event entitled "MDGs: What Have We Achieved, What Remains to Be Done?" at the UNU Headquarters Building in Tokyo. The event featured a panel discussion to highlight ways in which the MDG initiative has achieved meaningful progress in areas such as poverty reduction, food security and education, while also drawing attention to the significant challenges still faced. Public outdoor events were held during the day, including a farmers' market, a live talk show, exhibitions, workshops and musical performances.
With five years to go before the 2015 deadline to achieve the MDG targets, we invite everyone to join us in celebrating UN Day by considering how we might contribute to this worthy effort.