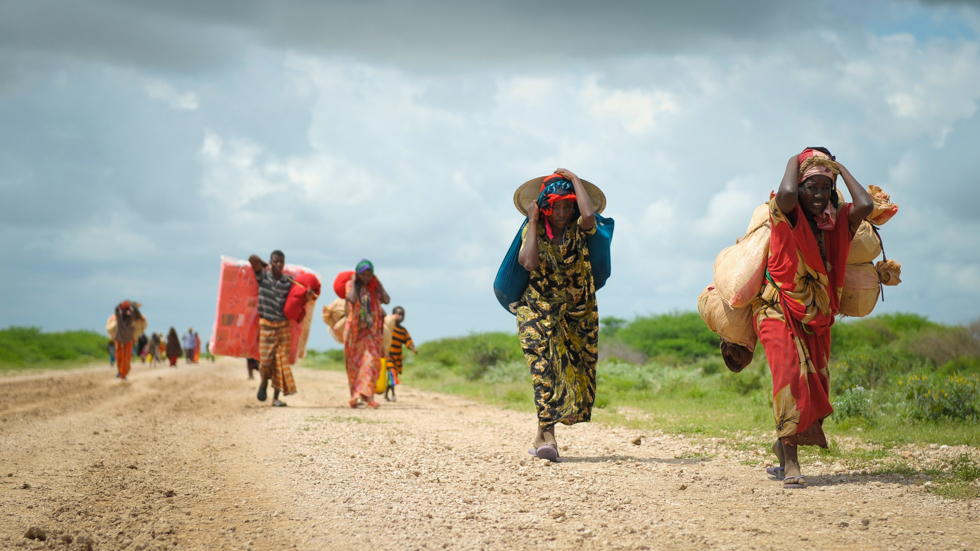 Photo: UN Photo/Tobin Jones
Our Work on Migration
Human populations have always found reasons to move. However, in our increasingly globalised world, migration is now a major phenomenon with impact at local and global levels.
Some people voluntarily migrate in search of better livelihoods and new opportunities. Many who migrate, however, have not chosen to do so. Forced migration resulting from civil and political conflict or religious persecution is a rising trend, with the number of forcibly displaced persons hitting an unprecedented 59.5 million in 2015. Climate-induced migration is also increasing, forcing families to relocate because environmental stressors have made life in their homeland precarious due to food insecurity or loss of livelihood.
Migration can enrich societies, but it also can present challenges both for individual migrants and for the governments and non-governmental organizations with stakes in the process. UNU is uniquely placed to better our understanding of migration by examining in depth, from different disciplinary and interdisciplinary perspectives, the needs of migrants and the implications of migration in terms of development, governance and policy, the environment, and health.
UNU's unique vantage point holds promise for putting migration at the heart of research and policy agendas. The University's research can contribute to building effective and holistic migration policies, institutions, and actions to better cope with shifting migration patterns and reduce negative impacts on developmental gains, as well as to ensure that human rights, good governance, and democracy are served.