2017•04•04 Tokyo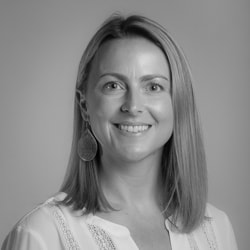 4 April 2017, Tokyo – The United Nations University (UNU) is pleased to announce the arrival of Ms Hillary McBride as the new UNU Head of Communications, from 13 March 2017.
In this role, Ms McBride oversees the daily operations of the Tokyo-based UNU Office of Communications and coordinates communication activities across the global UNU system.
"I am very pleased to welcome Ms McBride to the UNU family", said UNU Rector and UN Under-Secretary-General David M. Malone. "Hillary brings a wealth of experience communicating research for policy communities, most notably in the areas of sustainable development and environmental change, two key pillars of the UNU research programme."
Ms McBride has more than 15 years of experience in the field of communications within the private sector, intergovernmental organisations, and the United Nations. Before joining UNU, she served as Lead Communications Officer with the International Renewable Energy Agency (IRENA) in Abu Dhabi, United Arab Emirates. Prior to that, she was a Communications Officer with the United Nations Framework Convention on Climate Change (UNFCCC) in Bonn, Germany.
She also has experience working in Japan, serving as Okinawa Prefectural Communications Advisor for the Japanese Ministry of Internal Affairs and Communication for three years.
Ms McBride holds a BA in Communications from the University of Oregon (USA) and an MSc in Strategic Global Public Relations from the University of Stirling (UK).
Contact
Journalists who would like more information, or who wish to speak with the new UNU Head of Communications, may contact Ms McBride by phone (03-5467-1298) or e-mail (mcbride@unu.edu).
---
About UNU
The United Nations University (UNU) is an international community of scholars engaged in policy-relevant research on pressing global issues, specialised postgraduate training and capacity building, and the dissemination of knowledge. UNU functions as a think tank for the United Nations system. It operates as a global network of institutes and programmes, coordinated by UNU Centre in Tokyo. http://unu.edu/