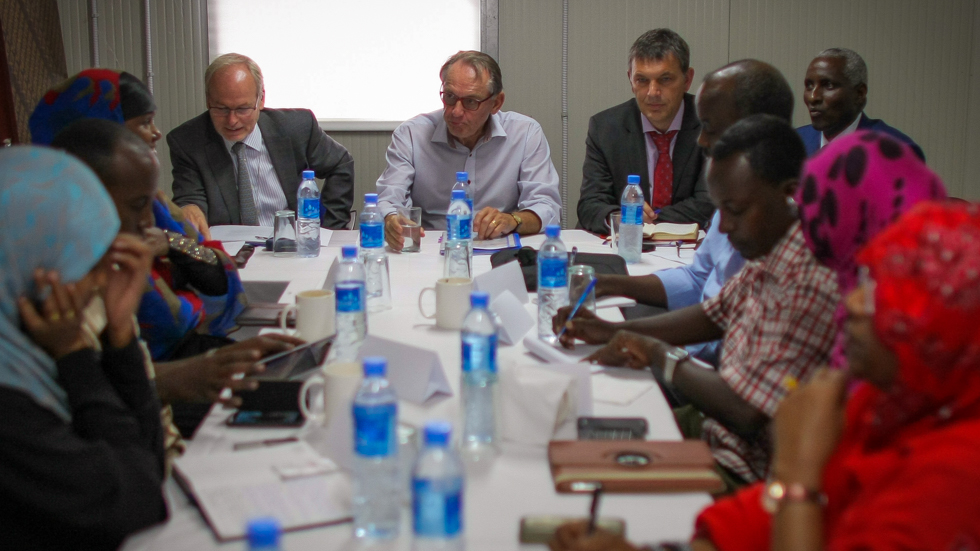 Photo: UN Photo/Stuart Price
Our Work on Governance
"Good governance is perhaps the single most important factor in eradicating poverty and promoting development," declared former UN Secretary-General Kofi Annan in 1998. Yet the democratization of political systems alone does not necessarily lead to more accountable, more effective, or more equitable governance, nor to better economic and environmental management. The question "How can governance be improved?" is critical from a policy perspective. But the more fundamental question is: "What is good governance"? As outlined by the Commission for Human Rights, this encompasses five key attributes: transparency, responsibility, accountability, participation, and responsiveness (to the needs of people).
Governance is a cross-cutting issue on the UNU research agenda, one that spans all levels, from global to local (not only the state, but civil society organisations and the private sector), and a wide range of thematic areas. Particularly at the global level, UNU seeks to generate policy research that contributes to major debates within the UN system, including issues of governance in relation to goal-setting and implementation of the Sustainable Development Goals. On the regional level, UNU undertakes research into regional integration and governance, and maintains links to relevant UN bodies.
Political and economic governance within countries, including the role of international and non-governmental actors and aid in promoting "good" governance, is a topic reflected in the work of UNU. UNU research covers governance as it relates to a broad range of thematic areas: sustainable development, the environment and access to natural resources, peace, human security and welfare, healthcare, education, migration, and even electronic governance technologies.