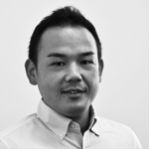 INSTITUTE:

UNU-IAS

OFFICE:

UNU-IAS OUIK, Siinoki Cultural Complex, Ishikawa Prefecture 3F, 2-1-1 Hirosaka, Kanazawa, Ishikawa, Japan 920-0962

E-MAIL:

iida@unu.edu

PHONE:

+81 (0)76-224-2266

NATIONALITY:

Japan
Research Interests
Landscape and ecological planning
Natural resource management in catchment area
Phenology and seasonality
Education
Ph.D., Global Environmental Studies, Kyoto University, Japan
M.Sc., Global Environmental Studies, Kyoto University, Japan
B.Sc., Geography, Tokyo Metropolitan University, Japan
B.B.A., Yokohama National University, Japan
Biographical Statement
Dr. Yoshihiko Iida joined UNU-IAS as a Research Associate for the Operating Unit Ishikawa/Kanazawa (OUIK) in May 2014. He is the main researcher for biocultural diversity and the Satoyama and Satoumi (SAS) project, which focuses on multi-scale assessments of biodiversity and ecosystem services in the Hokuriku region of Japan. He undertakes research in the field of sustainable natural resource management — including biocultural aspects — in urban/rural/mountainous areas. Internationally designated programs are key topics for his action research and local implementation, in the Mt. Hakusan region (a biosphere reserve designated under the UNESCO Man and the Biosphere (MAB) programme and as national geopark), the Noto region (an FAO-led Globally Important Agricultural Heritage System (GIAHS)), and Kanazawa city (a UNESCO Creative City).
Prior to joining UNU, Dr. Iida contributed to several research projects during his doctoral course at Kyoto University's Graduate School of Global Environmental Studies (GSGES), including studies on Kyoto's urban biodiversity and its citizens' symbiotic lifestyle (2013-2014), area landscape planning for the future of Kyoto City (2012-2013), cultural and ecological research on large and old trees in Shiga Prefecture's Kutsuki region (2011-2012), and landscape management of mountain cherry tree forest at Nara Prefecture's Yoshinoyama UNESCO World Cultural Heritage site (2008-2011). Each project was related to the engagement of local stakeholders and local governments and cultural ecosystem services and biodiversity. His Ph.D. thesis focused on phenological assessment and landscape management of mountain cherry tree forest in Yoshinoyama.
He also received a master's degree in Global Environmental Studies (Landscape and Ecological Planning) from GSGES, Kyoto University after graduating from the department of Geography at Tokyo Metropolitan University (receiving a BSc in Geography, with specialization in climatology). In addition, he received a Bachelor of Business Administration from Yokohama National University. Dr. Iida has  experience working in the Japan Ground Self-Defense Force, specializing in aviation weather observation and weather information services on a global scale to a regional scale, which he cultivated over the eight years he spent at the Central Air Traffic Control and Weather Unit in Tokyo.