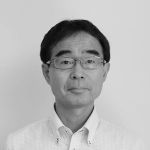 INSTITUTE:

UNU-IAS

OFFICE:

5-53-70 Jingumae, Shibuya-ku, Tokyo 150-8925

E-MAIL:

shibata@unu.edu

PHONE:

03-5467-1212

NATIONALITY:

Japan
Biographical Statement
Yasukuni Shibata joined UNU-IAS in April 2019 as Programme Coordinator for the International Satoyama Initiative (ISI) programme.
He received a bachelor's degree in Agriculture from Kyoto University and his research interests not only relate to the biological aspects of the natural environment, but also to human activities and social aspects.
He has extensive experience mainly in the Ministry of the Environment, Japan but also has worked in Japan's Ministry of Land, Infrastructure, Transport and Tourism (MLIT) and the Imperial Household Agency, as well as with the National Park Service of the United States as an overseas researcher.
He was involved in the Rio +20 intergovernmental negotiations in the Global Environment Bureau at MOEJ in 2012, and contributed to the discussion on the transition from the MDGs to SDGs.
He has been in charge of international biodiversity issues as Senior Coordinator for Biodiversity, was involved in the mid-term evaluation of the Aichi Targets at CBD-COP 12 held in the Republic of Korea in 2014, and contributed to the ratification of the Nagoya Protocol.