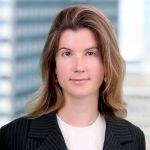 INSTITUTE:

UNU-CPR

E-MAIL:

brubaker@unu.edu
Research Interests
Migration
Policymaking
Sanctions
United Nations system
Education
(2014): PhD, Oxford University
(2009): MPhil, Oxford University. Rhodes Scholar
(2006): BA, Swarthmore College. McCabe Scholar, Fulbright Scholar
Biographical Statement
Dr Rebecca Brubaker is Senior Policy Adviser at the Centre for Policy Research at United Nations University, where she focuses on sanctions and mediation, Security Council affairs, and migration and refugees.
A sought-after expert on UN sanctions as well as mediation, Dr Brubaker has substantial UN, academic, civil society and private sector experience in sanctions and mediations in relation to multi-stakeholder disputes and negotiation process design.
Prior to joining the Centre for Policy Research, Dr Brubaker served as an adviser on cross-cutting policy issues through the 2014 High Level Review of UN Sanctions and as a co-coordinator of the UN Inter-Agency Working Group on Sanctions. She co-authored the Inter-Agency Working Group's inputs to the 2014 High Level Review of UN Sanctions as well as various reports relating to design, implementation and adjustment.
Prior to joining the United Nations, Dr Brubaker was a consultant and adviser to the United Nations High Commissioner for Refugees, United Nations Development Programme, and the International Criminal Court. She has also served as a visiting scholar on international affairs, post-conflict studies, and refugee and migration policy at the University of Oxford, Yale University, University of Virginia, the Free University of Brussels (ULB), and the Graduate Institute of International and Development Studies (Geneva).
Dr Brubaker has written a number of publications in this area, including UN Sanctions: Liability or Asset in Mediation Processes? (2018, with Thomas Biersteker and David Lanz); Capturing UN Preventive Diplomacy Success: How and Why Does It Work? (2018, with Day, Nathan, and Honwana); Protecting the Legitimacy and Effectiveness of UN Sanctions (2018, with Cockayne and Jayakody); and UN Sanctions and the Prevention of Conflict (2017, with Doerfler).
Dr Brubaker completed her Master's and doctoral degrees at Oxford University (Rhodes Scholar) and her undergraduate degree at Swarthmore College (McCabe Scholar).