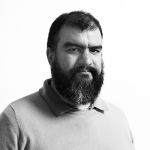 INSTITUTE:

UNU-EGOV

OFFICE:

C1-06, Campus de Couros, Rua de Vila Flor 166, 4810-445 Guimarães, Portugal

E-MAIL:

paulo.silva@unu.edu

PHONE:

n/a

NATIONALITY:

Brazil, Portugal
Research Interests
Business Analytics
Communities of practice
Data mining
Knowledge management
Education
Master, Information Systems, University of Minho (ongoing)
Bachelor, Business, IBMEC, Brazil (2010)
Appointments
Research Assistant, UNU-EGOV, Portugal
Content creator and producer at Javipior Channel
Content creator and producer at Fim da Fila Channel
Biographical Statement
Paulo Maciel da Silva is a Research Assistant in UNU-EGOV. He was born in Rio de Janeiro, Brazil and graduated in Business at IBMEC-RJ. There, he focused his studies on innovation, knowledge management, systems implementation, and some programming classes.
Upon graduation, he started his own company, where he worked as video producer. The focus of the company was creating videos for a YouTube channel of sketch comedy. This channel had a major success getting to have around 600k subscribed. Then he started a parallel project of a podcast with some fellow youtubers.
On 2017, Paulo wanted to change the focus from business to IT, and, to develop more his capabilities, he decided to continue his academic studies. To do that he now lives in Portugal and attends the master course of Information systems on the University of Minho. His studies is focused on business analytics, Knowledge management, and on security management.