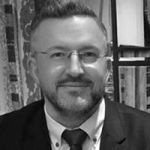 INSTITUTE:

UNU-MERIT

OFFICE:

Maastricht

E-MAIL:

w.naude@maastrichtuniversity.nl

PHONE:

+31 433870821
Research Interests
Entrepreneurship
Industrialization
Technological Innovation
Biographical Statement
Wim Naudé is Professorial Fellow at UNU-MERIT and the Maastricht Graduate School of Governance, Maastricht University. He is also Dean of the Maastricht School of Management, Research Fellow at IZA: Institute of Labor Economics in Bonn, Germany, and Board Member of the CERES Research School for International Development at Utrecht University.
Before moving to Maastricht, he was Senior Research Fellow at UNU-WIDER in Helsinki, Finland and Lecturer and Research Officer at the University of Oxford, UK.
He is a leading scholar in the field of entrepreneurship and development. His research is broadly concerned with technological innovation, entrepreneurship and development and how this is affected by trade, geography and institutions. He has been advisor to large number of global development institutions including the World Bank, United Nations, European Commission, Club de Madrid, SIPRI, The European University Institute, and Development Bank of Southern Africa. He is a graduate of the University of Warwick.

For more details: https://www.merit.unu.edu/about-us/profile/?staff_id=1618