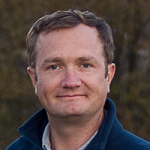 INSTITUTE:

UNU-IIGH
Education
PhD (Psychology), University of California, Davis
MA (Psychology), University of California, Davis
MSc (Evolutionary Psychology), University of Liverpool
BSc.Hons (Psychology), Appalachian State University
Biographical Statement
Dr. Mike Penkunas is a Research Fellow at the United Nations University International Institute for Global Health. Mike has 13 years of experience conducting social science research internationally, most recently working in East Africa and South East Asia as an implementation researcher.
Prior to joining UNU, he served as the Senior Evaluation Manager for the Clinton Health Access Initiative (CHAI) in Rwanda, leading health intervention evaluations and capacity building efforts in collaboration with the Rwandan government. Mike was also a Research Fellow at the Duke-NUS Medical School in Singapore where he evaluated integrated care models for older adults. He also served as a Health Services Planner/Evaluator within the California public health system, specifically working to improve the quality of mental health services.
Mike's interests include implementation research and understanding how the characteristics of an intervention, implementation process, and contextual factors influence intervention effectiveness. He is a mixed methods researcher with a particular focus on integrating findings from diverse data sources. Mike has led implementation research projects on the treatment of infectious diseases (malaria, viral hepatitis), delivery of mental health services, and integrated health and social service programs.
He earned a Ph.D. and M.A. in psychology from the University of California, Davis, as well as a M.Sc. from the University of Liverpool and a B.Sc. from Appalachian State University in North Carolina.