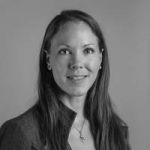 INSTITUTE:

UNU-IAS

OFFICE:

Jingumae 5-53-70, Shibuya-ku, Tokyo 150-8925, Japan

E-MAIL:

groen@unu.edu

PHONE:

+81-3-5467-1212

NATIONALITY:

Netherlands
Research Interests
Climate change mitigation/adaptation and renewable energy
Energy
European Union
Global environmental governance
Technological Innovation
Education
Ph.D. in Political Science, Institute for European Studies, Vrije Universiteit Brussel, Belgium
M.Sc. in Political Science (European Union in a Global Order), University of Amsterdam, the Netherlands
B.A. in European Studies, University of Amsterdam, the Netherlands
Biographical Statement
Lisanne Groen joined UNU-IAS as a JSPS-UNU Postdoctoral Fellow in November 2016. She was awarded a Ph.D. in political science by the Vrije Universiteit Brussel (VUB) in October 2016. Her doctoral thesis addresses the effectiveness (goal achievement) of the European Union (EU) in international climate change (UNFCCC) and biodiversity (CBD) negotiations over time. Lisanne analysed bargaining power, interests and diplomatic activities as factors that help explain the EU's varying degree of effectiveness over time, in seven case studies.
Lisanne has published research results in a number of international scientific journals such as the Journal of Common Market Studies and WIREs climate change, and she has presented work at various international academic conferences. Since 2012, she has also attended several CBD and UNFCCC COPs for her research, as a member of the Belgian government delegation. At UNU-IAS, her research focuses on European low-carbon technology transfer policies. She analyses and evaluates the policies for low-carbon technology transfer pursued by Germany, France, the UK, the EU, and multilateral partnerships in which EU member states participate (such as Mission Innovation). She studies the interactions among the policies at these three levels and investigates how the policies are received by developing countries.
Prior to coming to Japan, Lisanne worked for five years at the Institute for European Studies of the Vrije Universiteit Brussel (IES-VUB). From January 2015 until June 2016, in addition to being a PhD researcher, she was the academic coordinator of the biennial European Union in International Affairs' (EUIA) conference in Brussels, which took place from 11 to 13 May 2016. Shortly before she started her PhD, Lisanne was a trainee at the Directorate General for Agriculture (in a unit dealing with Free Trade Agreements with third countries, including Japan) of the European Commission in Brussels.