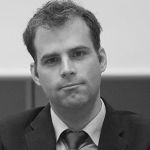 INSTITUTE:

UNU-ViE

OFFICE:

E-MAIL:

balde@unu.edu

PHONE:

+31-6 -155-878-43

NATIONALITY:

Netherlands
Research Interests
Circular Economy
Statistics
Sustainable development
Education
PhD, Chemistry, Utrecht University, The Netherlands
Appointments
Member of the Board at Nationaal (W)EEE Register since July 2015
Biographical Statement
Dr. Baldé earned his PhD in chemistry from Utrecht University in 2008. Afterwards, he took a position on the environmental statistics team at Statistics Netherlands, where he is the Head of Waste Statistics, Interim Head of the Environment Statistics Team in 2013, and serves as a Dutch delegate at numerous international meetings. He gives direction at Statistics Netherlands to measure circular economy, green growth, waste and environment statistics.
Dr. Baldé initiated and was a key contributor to the 2011 report on Green Growth in the Netherlands, for which he earned an internal innovation award from his Director. From 2012 onwards, Dr. Baldé splits his time between Statisticss Netherlands and the United Nations University. This has lead to a detailed assessment of the fate of e-waste in various European countries and lead to adopted guidelines to measure e-waste statistics in the context of the Partnership on Measuring ICT for development. He is the main author of the first monitor in which the worldwide quantities and recycling of waste of electronic and electrical equipment and the societal implications are presented.
From July 2015 onwards, Dr. Baldé is a member of the Board of the Dutch National (W)EEE Register, which is mandated by Dutch law to implement articles 7 and 16 of the EU WEEE Directive. This is a register on the sales of electronic and electric equipment (EEE), and the collection and recycling of waste thereof (WEEE).