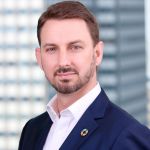 INSTITUTE:

UNU-CPR

E-MAIL:

cockayne@unu.edu

NATIONALITY:

Australian
Research Interests
Drug Policy
Global governance
Human trafficking
International Criminal Justice
Modern Slavery
Organized Crime
Private security
Strategy of non-state armed groups
United Nations system
Education
(2015): Ph.D., War Studies, King's College London, UK
(2005): LLM, New York University, New York City, USA
(2005): LLM, New York University, New York City, USA (2005). Hauser Scholar.
(2000): B.A. (Hons I), University of Sydney, Sydney, Australia. University Medallist in government and public administration
Appointments
(2013-present) Member, Global Initiative on Transnational Organized Crime
(2014-2016) Director, then Vice-Chair International Legal Foundation
(2013) Civil society member, Multi-stakeholder Group establishing the International Code of Conduct for Private Security Providers
(2013) Adjunct Lecturer, Columbia University, New York City, USA
(2006-2007) Chair, Editorial Committee, Journal of International Criminal Justice, New York City, USA
(2005-2008) Member, Editorial Committee, Journal of International Humanitarian Legal Studies, Boston, USA
Biographical Statement
James Cockayne is Director of the Centre for Policy Research and represents United Nations University at the UN in New York and in the UN's High-Level Committee on Programmes and the Frontier Issues Reference Group. He additionally serves as Project Director for Delta 8.7 – The Alliance 8.7 Knowledge Platform; Head of Secretariat for the Liechtenstein Initiative for a Financial Sector Commission on Modern Slavery and Human Trafficking. He is also developing new programming on the impact of Artificial Intelligence on international relations.
A recognized global authority on the UN and on organized crime and its role in politics, Dr Cockayne has over 20 years' experience in the public, private and research sectors. He is a leading commentator on innovation in global governance, the role of evidence in public policy, on multi-stakeholder efforts to protect human rights in fields from modern slavery to private security. Dr Cockayne regularly called upon by senior leaders at the UN to provide thought leadership, for example in advising the High Commissioner for Human Rights on privacy in the digital age (2014); in drafting the Code of Ethics that now binds the President of the General Assembly (2016); and in drafting the Secretary-General's Strategy on New Technologies (2018).
Dr Cockayne was previously Head of United Nations University's Office at the United Nations in New York, and led its merger with the Centre for Policy Research in 2018, when he assumed the role of Director. Under his leadership, UNU's team in New York grew ten-fold between 2013 and 2018. Before joining UNU, Dr Cockayne was Co-Director of the Center on Global Counterterrorism Cooperation, leading their work in New York and Africa, Principal Legal Officer in the Transnational Crime and Extradition Units in the Australian Attorney-General's Department, and Senior Fellow at the International Peace Institute. He has also worked in legal practice in Sydney, Paris, Arusha (Tanzania) and Freetown (Sierra Leone), and served as Chair of the Editorial Committee of the Journal of International Criminal Justice for several years.
Dr Cockayne has also at various times been a consultant and adviser to the UN Secretariat, the World Bank, the Center on Humanitarian Dialogue, International Alert, the Norwegian Peacebuilding Forum, the Conflict Prevention and Peace Forum, the Global Leadership Forum, and numerous governments.
Dr Cockayne's best-known work is Hidden Power: The Strategic Logic of Organized Crime (Oxford University Press, 2016), described by John Ruggie as an 'extraordinary book' and Prof Sir Lawrence Freedman as a 'landmark study'. Other notable publications include: Fairly Clear Risks: Protecting UN sanctions' legitimacy and effectiveness through fair and clear procedures (2018); Crooked States: How organized crime and corruption will impact governance in 2050 and what states can – and should – do about it now (2017); What Comes After the War on Drugs? (2016, with Summer Walker); Peace Operations and Organized Crime: Enemies or Allies? (Routledge, 2011), edited with Adam Lupel; and "Islam and international humanitarian law: from a clash to a conversation between civilizations", Int'l Rev. Red Cross (2002).
Dr Cockayne earned a doctorate from King's College London, was a Hauser Scholar at New York University while undertaking his LLM, and holds both an undergraduate and law degree from University of Sydney, where he was also a medallist in Government and Public Administration.
Dr Cockayne's future research interests include artificial intelligence, modern slavery and evidence in global public policy.