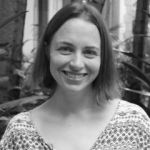 INSTITUTE:

UNU-CS

OFFICE:

Casa Silva Mendes, Estrada do Engenheiro Trigo No 4, Macau SAR, China

E-MAIL:

hannah​@unu.edu

NATIONALITY:

Australian, British
Research Interests
ICT for development
Migration and Development
Modern Day Slavery
Education
University of South Australia (PhD in Computer Science; Honours degree in Computer and Information Sciences)
Rhodes University (Post Graduate Diploma in Higher Education)
University of Adelaide (BS in Math and Computer Science; BA in International Studies)
Biographical Statement
Hannah is currently a Principal Research Fellow at United Nations University Institute in Macau, where she leads the Migrant Tech Research Project. Since 2016 she has led a multi-disciplinary team, innovating and inventing ICTs to support proactive and consistent screening of workers in situations of labour exploitation and human trafficking.
She has over 15 years' academic and practical experience in the area of mobile computing, ICT for development, and human-computer interaction. During this time, she has undertaken applied computing research, conceptualizing, designing, developing and rolling out systems for underserved areas in Africa and Southeast Asia.  Through this work, she has made strong connections with mobile operators, local and national governments, inter-governmental organizations, industry and civil society organizations.
She has authored more than 90 peer-reviewed publications based on her research, publishing in both academic and policy circles. Hannah's work has been presented at / showcased by: UN Special Rapporteur on Human Trafficking (2019); UN Business and Human Rights Forum (2019); World Justice Forum (2019); and at INTERPOL's 2018 Global Conference on Human Trafficking and Migrant Smuggling.  In 2019 she was invited to speak to the Police Advisers to UN Member States (Nov 2019. Australian Mission to the UN, NY) on using technology to support human trafficking victim identification by law enforcement.  She has also served as a panelist at the Global Fund to End Modern Slavery's webinar on using tech to assess working conditions in supply chains (June 2020); Code 8.7: Using Computational Science and AI to End Modern Slavery (Feb 2019. UN Headquarters, NY); and the Thomson Reuters Anti-Slavery Summit (Aug 2017. Hong Kong).