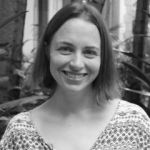 INSTITUTE:

UNU-CS

OFFICE:

UNU-CS, Casa Silva Mendes, Estrada do Engenheiro Trigo No 4, Macau SAR, China

E-MAIL:

hannah​@unu.edu

NATIONALITY:

Australian, British
Research Interests
ICT for development
Migration and Development
Modern Day Slavery
Education
University of South Australia (PhD in Computer Science; Honours degree in Computer and Information Sciences)
Rhodes University (Post Graduate Diploma in Higher Education)
University of Adelaide (BS in Math and Computer Science; BA in International Studies)
Biographical Statement
Dr Hannah Thinyane is a Principal Research Fellow at the United Nations University Institute on Computing and Society (UNU-CS) in Macau SAR, China. Before joining UNU-CS was an Associate Professor in the Computer Science Department at Rhodes University, where she was involved in teaching, research, and community engagement projects. She is a Visiting Professor in the Information Systems Department at Rhodes University; a Visiting Associate Professor at Stanford University (Cape Town Overseas Program); and a Senior Research Fellow with the University of New South Wales.
Prior to moving to UNU-CS, Hannah was working in South Africa for 11 years investigating the use of technology, in particular mobile devices, for development. Her research interests are mobile computing, human computer interaction and the use of ICTs for development. Hannah's most recent and ongoing work has looked at the use of mobile devices to increase citizen participation in local government around the area of service delivery.
Hannah holds a Bachelor's Degree in Math and Computer Science, and a Bachelor of Arts in International Studies from University of Adelaide; an Honours degree in Computer and Information Sciences from University of South Australia; a PhD in Computer Science from University of South Australia; and a Post Graduate Diploma in Higher Education from Rhodes University.