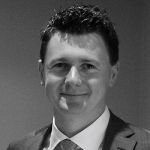 INSTITUTE:

UNU-ViE

OFFICE:

SCYCLE

E-MAIL:

magalini@vie.unu.edu

PHONE:

+49-228-815-2014/0271

NATIONALITY:

Italy
Education
Ph.D., Management, Economics and Industrial Engineer from Politecnico di Milano (Italy)
MS.c. Mechanical Engineer from Politecnico di Milano (Italy)
Appointments
Member of Scientific Committee of Italian Recycler's Association ASSORECUPERI
Biographical Statement
Dr. Magalini, a Mechanical Engineer, holds a PhD in Management, Economics and Industrial Engineering from Politecnico di Milano University. He focuses his consultancy on e-waste management and is an author of more than 30 publications in national and international journals and conference proceedings, as well as co-author of the first Italian book on e-waste management, published in 2005.
As Associate Program Officer since 2005 at UNU-IAS SCYCLE, Dr. Magalini has been working with the Solving the E-waste Problem (StEP) Initiative on e-waste, including different studies for the European Commission and key stakeholders in the context of the recast of the WEEE Directive; he is currently focusing on capacity building projects mainly in developing countries as project manager of E-waste Academy – Managers Edition.
Between 2008 and 2011 Dr. Magalini has also been working as Quality & Operations Manager in a Italian take-back system, and in 2011 he founded CYRCLE, his own consulting company, in addition to his UNU-related activities. In 2017 CYRCLE became the UK branch of Sofies International.