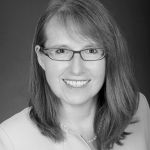 INSTITUTE:

UNU-FLORES

OFFICE:

UNU-FLORES, Ammonstrasse 74, Dresden, 01067, Germany

NATIONALITY:

Germany
Research Interests
Ecological Economics
Green Economy
Industrial ecology
Social Entrepreneurship
Sustainability
Sustainability Science
Sustainable consumption and production
Sustainable lifestyles
Biographical Statement
Prof. Edeltraud Guenther is the Director of the United Nations University Institute for Integrated Management of Material Fluxes and of Resources (UNU-FLORES) in Dresden, Germany. An internationally recognised expert in environmental management, she took over the leadership of UNU-FLORES on 1 September 2018. Her research focuses on environmental management, accounting, and economics with particular focus on corporate responsibility, corporate carbon and climate accounting, life cycle assessment, sustainability assessment, and sustainable corporate governance.
Prior to joining UNU-FLORES, Prof. Guenther was head of the Chair of Sustainability Management and Environmental Accounting in the Faculty of Business and Economics at the Technische Universität Dresden (TU Dresden) since 1996. While at TU Dresden, she also founded and lead the Centre for Performance and Policy Research in Sustainability Measurement and Assessment (PRISMA). She has served as visiting professor at Namibia University of Science and Technology, at Kobe University in Japan, and the McIntire School of Commerce at the University of Virginia in the United States. She holds a doctorate in political science from the University of Augsburg.
Prof. Guenther serves on multiple editorial boards and academic working groups. She chaired the DIN-working group for the development of the international standard DIN EN ISO 14051 and ISO 14008 and the Environment Commission of the TU Dresden. She was also a member of the DFG Senate Commission on Water Research, the expert forum "Sustainable Management" of the Hightech Forum, the aClass of Engineering Sciences of the Saxonian Academy of Sciences and Humanities in Leipzig, and the working group Green Controlling of the International Controller Association "Integrated Reporting" of the Schmalenbach-Gesellschaft.