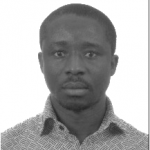 INSTITUTE:

UNU-IIGH

OFFICE:

UNU-IIGH

E-MAIL:

dassah@unu.edu

PHONE:

+603-9171 5394 ext 6206

NATIONALITY:

Ghana
Research Interests
Health policy
Health services
Primary health care
Support for persons with disabilities
Education
Ph.D., Rehabilitation Science, Queen's University in Canada
MA, Geography (Health Geography sub-discipline), University of Manitoba in Canada
BA, (First Class Honors), Political Science with Geography and Resource Development, University of Ghana
Appointments
2018—Member of a team that represented the Canadian Coalition of Global Health Research in a proposal workshop organized by the Consortium for Advanced Research Training in Africa (CARTA)—Nairobi, Kenya
2018—Session Co-Chair, Access to Services for Persons with Disabilities in Africa. 2018 Canadian Association of African Studies. May 3-4, 2018. Kingston, Canada
2018—Committee Member, Emerging Leaders in Global Health and Rehabilitation Conference, Queen's University, Canada
2017—Committee Member, School of Rehabilitation Therapy Orientation Week, Queen's University, Canada
2017—Committee Member, 19th Annual Rehabilitation Research Colloquium, Queen's University, Canada
2017 to date—Occasional peer reviewer: International Journal of Qualitative Studies on Health and Well-being (1), Qualitative Health Research (1) and Primary Health Care Research & Development (1)
2016—Committee Member, International Centre for the Advancement of Community Based Rehabilitation 25th Anniversary Celebrations, Queen's University
Biographical Statement
Dr. Ebenezer Dassah is currently a Postdoctoral Fellow with the United Nations University International Institute for Global Health (UNU-IIGH). He is a global health researcher with research interests that broadly focuses on health policy decision making, and health services and systems research. His research particularly involves conducting policy and practice relevant health research to address health inequities among marginalised populations (i.e., persons with disabilities, older adults and children) globally.  The goal of his scholarship is to provide policy and practice-relevant interventions that can improve these marginalised populations globally.
Prior to joining UNU-IIGH, Dr. Dassah worked as a Research Associate in the School of Kinesiology and Health Studies Center for Environmental Health Equity at Queen's University, Canada. He particularly worked in an on-going global health research project on water, sanitation and hygiene (WASH) services for children with disabilities in schools in Ghana. This project is supported by the Canadian Institutes of Health Research. Research output from this project will provide evidence and intervention strategies for improving accessible and inclusive WASH services for children with disabilities in school settings in low- and middle-income countries.
Dr. Dassah previously served as a Research Assistant with the Queen's University School of Rehabilitation while he was a PhD student. He also was an active member of a vibrant, international PhD cohorts and remain highly connected to a network of global health professionals. He further collaborated with a team of colleagues at the Queen's University International Centre for the Advancement of Community Based Rehabilitation to organize the Future Leaders in Global Health and Rehabilitation Conference. This conference was focussed on highlighting cutting-edge research on the health care needs of marginalized populations in Bangladesh, Canada, Ghana, India and Nigeria.
He also worked as a Research Assistant with the Department of Community Health Sciences, University of Manitoba (Canada) on a project that focused on developing specific and actionable health policy intervention priorities aimed at supporting access to health care services for persons with Multiple Sclerosis globally.
Dr. Dassah holds a PhD degree from Queen's University and a Master's degree from the University of Manitoba, both in Canada. He completed his Bachelor of Arts degree (First Class Honours) at the University of Ghana.