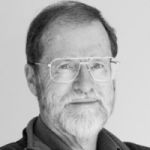 INSTITUTE:

UNU-IIGH

OFFICE:

Jalan Yaacob Latif, Bandar Tun Razak 56000 Cheras Federal Territory of Kuala Lumpur, Malaysia

E-MAIL:

barry.newell@anu.edu.au

PHONE:

+60 3-9171 5394

NATIONALITY:

Australia
Research Interests
adaptation
Capacity development
Education for sustainable development
Health Effects from Climate Change
Interactive systems
Sustainability Science
Urban health
Urbanization and its impacts on human society
Biographical Statement
Dr. Barry Newell is a Visiting Research Fellow at UNU-IIGH. HHe is currently Adjunct Associate Professor, Research School of Engineering, and Visiting Fellow, The Fenner School of Environment & Society, both at The Australian National University. He is a system dynamicist with a focus on management and policy-making in social-ecological systems. His research career includes experience in astrophysics, management, operations research, mathematics education, and applied system dynamics. For the last 20 years he has worked on the development of practical approaches to integrative research and adaptation in complex human-environment systems. This work, which revolves around a blend of concepts from complexity science, system dynamics, and cognitive science, has been carried out in collaboration with community, student, academic, industrial and professional groups.
Dr. Newell is involved in collaborative studies of the interplay between (a) human health and wellbeing, and (b) urban policy and planning. This work is focused on understanding the impact of technology choice on the adaptive capacity of urban communities. In particular, he is interested in the growing dependence of such communities on refrigerated air conditioning, private motor vehicles, and industrial-scale food production—dependencies that he believes are maladaptive.  He is technical advisor to the science program in Health and Wellbeing in the Changing Urban Environment: A Systems Approach run by the Regional Office for Asia and the Pacific (ROAP) of the International Council for Science (ICSU). In collaboration with Dr. Katrina Proust (ANU) he has developed Collaborative Conceptual Modelling (CCM). CCM is intended to provide practical support to interdisciplinary projects. It is designed to help managers and policy makers take a systems approach.
An understanding of system dynamics (how and why things change over time) is of fundamental importance in all areas of human activity. Dr. Newell is particularly interested in dynamical concepts that are (a) simple enough to be understood by a wide range of people, and (b) generic enough to be widely useful. Such 'powerful ideas', however, are usually buried in complex theory and expressed in technical language that puts them well beyond the reach of most individuals. The general inaccessibility of these critically important ideas seriously reduces the rate of growth of a society's understanding of global change—and so reduces its adaptive capacity. Dr. Newell is exploring the nature of such powerful ideas, their use in dynamics education, and their role in cross-sector dialogue, policy making, and the development of adaptive plans.
Dr. Newell has held research and teaching positions at Yale University, Kitt Peak National Observatory (Arizona), and The Australian National University.