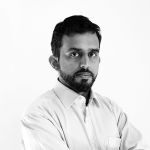 INSTITUTE:

UNU-EGOV

OFFICE:

C1-17: Campus de Couros, Rua de Vila Flor 166, 4810-445 Guimarães, Portugal

E-MAIL:

lawati@unu.edu

PHONE:

+351 253 510 845

NATIONALITY:

Oman
Research Interests
Big data and analytics of transactional data
Decision-making support based on government data
Privacy-aware machine learning
Education
M.S., Computer Science, The Pennsylvania State University, USA (2005)
B.S. with Honors, Computer Science, The Pennsylvania State University, USA (2003)
Appointments
Government Fellow, UNU-EGOV (Portugal)
Head of Integration, Information Technology Authority (Oman)
Principal Consultant, Tritek Solutions (USA)
Biographical Statement
Ali Al-Lawati is currently a Government Fellow at the United Nations University Operating Unit on Policy-Driven Electronic Governance (UNU-EGOV). He is also a technology professional with private and government experience. He has a broad experience helping organisations work better through the use of technology to automate work. Ali spent several years consulting with international financial entities in the United States to automate workflows and implement document and business management systems.
In 2011, Ali was recruited by the Information Technology Authority of Oman. Ali participated and led many successful projects, including key government projects such as the G-Cloud and the Integration platform which helped establish a framework for the exchange of millions of data units across government entities.
Ali has past research experience in the usage and linking of data while maintaining their privacy. He is currently working as a Government Fellow with the Smart City Unit on issues related to using government data to help government officials make more informed decisions. His research interests include machine learning and privacy-aware data analysis.