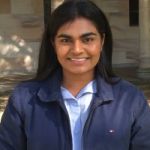 INSTITUTE:

UNU-IIGH

E-MAIL:

gabriela.fernando@unu.edu
Education
PhD in Global health
Masters in International Public Health
Biographical Statement
Dr Gabriela Fernando is a Postdoctoral Fellow at the United Nations University – International Institute for Global Health (UNU-IIGH). She holds a PhD in global health, which focused on microfinance programs, Non-Communicable Diseases, and Gender in the context of Low-and Middle-Income Countries (LMICs).
Prior to joining UNU, Dr Gabriela was an academic for the School of Public Health at The University of Queensland in Australia, teaching courses in public health for undergraduate and post-graduate students, including the MD program. She also worked as a health & economics research consultant for an aged care provider in Queensland, Australia. Gabriela completed an internship for the WHO, contributing to the establishment of the national NCDs Alliance in Sri Lanka. She later completed a PhD fellowship with UNU-IIGH, contributing to a number of projects, including gender-based violence, Sexual and Reproductive Health Rights, and gender mainstreaming.
Dr Gabriela holds a Masters in International Public Health from The University of Queensland. Her key areas of interest are in interdisciplinary concepts across social determinants of health, community development, gender equality, non-communicable diseases, health financing, and aged care and longevity, as well as engaging with multi-sectoral stakeholders in global health and development.
Link to publications: https://orcid.org/0000-0001-6107-2911