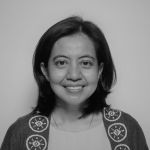 INSTITUTE:

UNU-IIGH

OFFICE:

UNU-IIGH

E-MAIL:

niknorma@unu.edu

NATIONALITY:

Malaysia
Research Interests
• Social network analysis
Communicating Sustainability
Communications
Environmental Journalism
Risk communication
Education
Ph.D., Environmental Journalism from School of Political Science and Journalism, University of Canterbury, New Zealand
MA in Science and Environmental Journalism, School of Communication, Universiti Sains Malaysia
Appointments
2019-2021 : Member of the Journal of Environmental Media (JEM) Editorial Board
2018-2021 : Elected Board of Directors, The International Environmental Communication Association (IECA)
2018 : Certified University Accreditation Assessor: ASEAN University Network – Quality Assurance (AUN-QA)
2017 : Visiting Scholar, Department of Urban & Rural Development, Swedish University of Agricultural Sciences (SLU), Sweden
2015 : Visiting Scholar, Faculty of Sustainability, Leuphana University of Luneburg, Hamburg, Germany
2014 ; Visiting Researcher, Faculty of Political Science and Economics, Waseda University, Tokyo, Japan
Biographical Statement
Dr Nik Norma Nik Hasan is an Adjunct Fellow at the United Nations University International Institute of Global Health (UNU-IIGH) and a senior lecturer at the School of Communication, Universiti Sains Malaysia.  Her 11-year practice-led research expertise is in risk communication and environmental journalism.  Most of her research work centered around risk perceptions, media representation and public discourses on science/environmental/health risks and issues.
Her international academic networking includes as a visiting scholar at the Faculty of Political Science and Economics, Waseda University, Tokyo, Japan and Faculty of Sustainability, Leuphana University of Luneburg, Hamburg, Germany.  Elected in 2018, she is currently serving as the Board of Directors for the International Environmental Communication Association (IECA) until the term ends in 2021.
In January 2020, she was appointed as a consultant by the Malaysian Press Institute (MPI) for the 2020 Series of Workshops on Effective Reporting on Climate Change Adaption in Southeast Asia Region.  This one-year consultation work is a collaboration effort between MPI and the United State Embassy, Kuala Lumpur.
At UNU-IIGH, Nik is researching on public risk perceptions of COVID-19 via social media and how it impacts public trust towards national health services.  The findings of this research are aimed to identify appropriate responses to enhancing risk communication strategies for the post COVID-19 as well as policy formulation on matters related to the well-being of Malaysians.
Nik earned her PhD degree in Environmental Journalism from the School of Political Science and Journalism, University of Canterbury, New Zealand and received her MA degree in Science and Environmental Journalism from the School of Communication, Universiti Sains Malaysia.