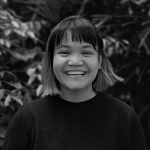 INSTITUTE:

UNU-CS

OFFICE:

Casa Silva Mendes, Estrada do Engenheiro Trigo No 4, Macau SAR, China

E-MAIL:

debora@unu.edu

NATIONALITY:

Indonesian
Research Interests
Communication for Development
Inequality and Social Exclusion
Knowledge Construction
Education
London School of Economics and Political Science (MSc in media, communication and development)
University of Indonesia (BSocSc media and communication studies)
Biographical Statement
Debora Christine is a Research Assistant with the Data and Sustainable Development and Smart Citizens Cyber Resilience projects at the United Nations University Institute in Macau. Her primary interests are on the nexus of development, media, ICTs, inequality and social exclusion, and the construction of knowledge.
Prior to joining the Institute, Debora participated in several research activities exploring the issues of data for development, open data, cross-border data-sharing, open government, data and digital literacy, and diversity and inclusion in technology with the Web Foundation's Open Data Lab Jakarta; and of migration and the media with the LSE's Department of Media and Communications. She also has professional experience in strategic communication and program management.
Debora received her MSc in media, communication and development from the London School of Economics and Political Science (LSE) and her BSocSc from Universitas Indonesia (University of Indonesia), specializing in media and communication studies.