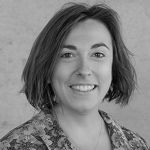 INSTITUTE:

UNU-EHS

OFFICE:

E-MAIL:

delves@ehs.unu.edu

PHONE:

00393515540093

NATIONALITY:

United Kingdom of Great Britain and Northern Ireland
Research Interests
Climate Change
Ecosystem Services
Social-ecological systems
Education
​Erasmus Mundus Joint Master Degree - Dynamics of Cultural Landscapes and Heritage Management. 2019. Muséum National d'Histoire Naturelle (Paris, France); Université Jean Monnet (Saint-Etienne, France); Università Federico II (Naples, Italy); Istituto Politecnico de Tomar (Tomar, Portugal)
BA(Hons) French and Italian with study year abroad. 2015. University of Sussex (Brighton, UK)
Biographical Statement
Jess Delves is a Research Assistant at the Centre for Global Mountain Safeguard Research (GLOMOS), a joint endeavor of UNU-EHS and Eurac Research in South Tyrol, Italy. Immediately before joining GLOMOS she worked as an intern at the Institute for Regional Development at Eurac Research, contributing to projects on sustainable tourism and migrant integration in South Tyrol. Within GLOMOS her current research focuses on interdisciplinary approaches to social-ecological systems analysis in the mountains of Southern Africa.
She gained her Bachelor's from the University of Sussex, in the UK, in French and Italian in 2015. During a study year abroad at Università Ca' Foscari in Venice she took extra classes in Arabic language and Middle Eastern history and politics. Her passion for mountains was born in Canada, where she volunteered for a watershed restoration project in the Rocky Mountains before beginning her Master's degree.
In 2019 she completed a two-year Erasmus Mundus Master's degree in Cultural Landscape and Heritage Management. This interdisciplinary curriculum was taught in four European cities in four languages (French, English, Italian and Portuguese), and combined classroom study with project work in collaboration with practitioners working in cultural heritage and regional development. Through these projects, one of which was commissioned by IUCN France, she was able to learn and apply different disciplinary research techniques and methodologies. This interdisciplinary education provided an excellent basis for her research career.