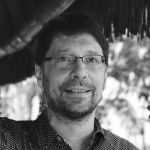 INSTITUTE:

UNU-CS

OFFICE:

Casa Silva Mendes, Estrada do Engenheiro Trigo No 4, Macau SAR, China

E-MAIL:

stinckwich@unu.edu

NATIONALITY:

France
Research Interests
Agent Based Modelling
Artificial Intelligence applied to Sustainable Development Goals (SDGs)
Simulation and Modelling of Complex Systems
Education
Université Savoie Mont Blanc (PhD in Computer Science)
Ecole Normale Supérieure de Lyon (Magister of Computer Science and Modeling)
University of Grenoble I (Msc of Computer Science)
Biographical Statement
Dr Serge Stinckwich is the Head of Research at the United Nations University Institute in Macau. Before joining the Institute, he was an Associate Professor at the University of Caen Normandie (France) and researcher in the UMMISCO international joint research unit of IRD (French Research Institute on Sustainable Development) and Sorbonne University.
Over the years, Serge Stinckwich developed an innovative research program about modelling and simulation of complex systems at the intersection of several scientific disciplines applied to developing countries issues. His research interests are domain-specific languages and tools that ease the tasks of non-computer experts to model, simulate and analyze complex systems. He has applied his work to Epidemiology, Environmental Monitoring and Disaster Management.
From 2008 to 2012, he worked in Hanoi, Vietnam as the Principal Investigator (PI) of the AROUND (Autonomous Robots for Observation of Urban Networks) programme which deals with deploying simple mobile autonomous sensors during disasters in the context of southern countries. He was also invited to Kyoto University to work with Japanese experts on Rescue Robotics.
In 2017, he was based in Cameroon and with colleagues from the University of Yaoundé I on Complex System modelling and Artificial Intelligence applied to applications like epidemiological surveillance and environmental monitoring in collaboration with CIRAD research institute.
In 2018, Serge was the Principal Investigator of GDRI Sense-South, an international research network of teams from Senegal, Cameroon, Vietnam and France working on "Innovative Sensors and IoT Telecommunication Networks for Environmental Surveillance in Southern Countries". Sense-south funds actions like the "Smart Clean Garden" project to control the water purification in soils and the sustainable city project of Douala (Cameroon) with a local observatory of climate change.
He organized and co-organized more than 50 workshops and conferences on topics such as Software Engineering, Modelling and Simulation, Rescue Robotics, Disaster Management, Complex Systems, … and supervised more than 20 Ph.D./Masters students from various countries (Chile, Vietnam, Cameroon, Senegal, etc).