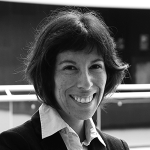 INSTITUTE:

UNU-WIDER

OFFICE:

UNU-WIDER Katajanokanlaituri 6 B, FI-00160 Helsinki, Finland

E-MAIL:

ballon@wider.unu.edu

PHONE:

+358-(0)9-615 9911

NATIONALITY:

Bolivia
Research Interests
Development Economics
Econometrics
Multidimensional Poverty
Multidimensional Poverty
Water security
Biographical Statement
Paola Ballon is a Research Fellow at UNU-WIDER in Mozambique, and former Researcher in Development Economics at the University of Oxford, UK. She is an econometrician with expertise in the measurement and statistical analysis of multidimensional poverty, female empowerment, and water security. Her work applies economic theory and techniques in the measurement, design and evaluation of policies and interventions that aim at reducing poverty and improving water security in developing countries. Her work has been published in leading journals, such as World Development, Journal of Development Studies, African Development Review, and Journal of African Economies.
She has won competitive research consultancies from the World Bank, UNDP in Guinea-Bissau and Haiti, UNICEF-Mali, Overseas Development Institute, and ILO in Geneva.
Dr Ballon is an Associate Editor of Oxford Development Studies, former member of the Editorial Board of the Review of Income and Wealth, member of the Global Coalition to End Child Poverty, and former co-ordinator of the Horizontal Inequalities Thematic Group of the Human Development and Capability Association.