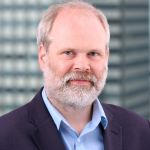 INSTITUTE:

UNU-CPR

E-MAIL:

gowan@unu.edu
Research Interests
Conflict Prevention
European Union
Security and Conflict Issues
United Nations system
Biographical Statement
Richard Gowan is a Senior Fellow at the Centre for Policy Research at United Nations University. A widely quoted commentator on the United Nations, his primary research interests include the Security Council, peace operations, conflict prevention and European security.
Mr Gowan was based at New York University's Center on International Cooperation from 2005 to 2015, where he oversaw projects including the Annual Review of Global Peace Operations and Review of Political Missions. He has been a fellow with the European Council on Foreign Relations since 2007. He has taught a core course on conflict resolution at Columbia University's School of International and Public Affairs since 2013, and recently launched a course for Stanford in New York.
Mr Gowan has also recently been a consultant for the UN Department for Political Affairs, the Canadian Department of National Defense, the International Crisis Group, the US Holocaust Memorial Museum, Rasmussen Global, and the UN Office of the Special Representative of the Secretary-General on International Migration.
In 2013, Mr.Gowan began a weekly column Diplomatic Fallout for World Politics Review. He has also written for Politico and The Washington Post's "Monkey Cage" blog" and websites and journals including Aeon, The American Interest, Horizons, Politica Exterior, and The World Today.  He has broadcast on the Al Jazeera, the BBC, CBC, CNN and NPR and been quoted by publications including The Economist, Foreign Policy, The Guardian, The Independent, Le Monde, and the Wall Street Journal.
Mr. Gowan makes regular contributions to scholarly journals, including Daedalus, Global Governance and International Peacekeeping and edited volumes on the UN.