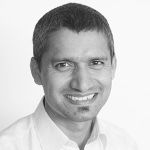 INSTITUTE:

UNU-ViE

OFFICE:

E-MAIL:

parajuly@vie.unu.edu

PHONE:

+49 228 815 02 25

NATIONALITY:

Nepal
Research Interests
Behavioral Change
Circular Economy
Electronic Waste
Education
Ph.D. in Circular Economy in E-waste Management (University of Southern Denmark)
M.Sc. in Waste Process Engineering (University of Stuttgart, Germany)
Bachelors in Agricultural Engineering (Tribhuvan University, Nepal)
Appointments
Apr 2017 – May 2018: Postdoctoral Research Fellow (University of Southern Denmark)
Sep 2013 – Mar 2017: PhD Research Fellow (University of Southern Denmark)
Sep 2012 – Aug 2013: Sustainable & Efficient Industrial Development in Nepal and Bhutan (Switch-Asia Project)
Feb 2012 – Aug 2012: Capacity Building for Solid Waste Management, SWMTSC, Ministry of Local Development, Nepal (ADB Project)
Nov 2010 – Sep 2011: Research Scholar (Palo Alto Research Center, California)
Biographical Statement
Dr. Keshav Parajuly holds a master's degree in waste process engineering from the University of Stuttgart and a PhD degree in circular economy and e-waste management from the University of Southern Denmark. Following his master's and prior to his PhD, Dr. Parajuly earned research experience from Palo Alto Research Center, California and was also involved in consulting and implementation projects around waste management and resource efficiency in Nepal and Bhutan.
In his PhD work, Dr. Parajuly focused on the techno-economic aspects of e-waste management including reuse and recycling as well as the relevant organizational and legislative provisions. The PhD thesis also documented product and material flows in the end-of-life material recovery chain in order to identify the hotspots for resource losses and their relation to product design. Dr. Parajuly continued to work on circular economy in his postdoctoral research with a focus on business model development for reuse and remanufacturing of end-of-life products.
Besides research, Dr. Parajuly has also been active in grassroots activities and knowledge dissemination. During his stay in Denmark, Dr. Parajuly founded and served as the president for the non-profit organization 'Repair Café Odense'. Inspired by the 'Repair Café International' initiative and by the result of his own research (that significant fraction of the discarded items are reusable), Dr. Parajuly started the initiative with the goal of reaching out to the public in order to promote waste reduction.
Since June 2018, Dr. Parajuly is a visiting scholar at SCYCLE as a part of his research project "Behavioral Change for the Circular Economy" funded by the Irish Research Council Marie Skłodowska-Curie Actions (MSCA) COFUND Postdoctoral Fellowship Programme entitled CAROLINE – 'Collaborative Research Fellowships for a Responsive and Innovative Europe'. The project seeks to explore the area of sustainable consumer behavior with a focus on electrical and electronic products (e-products) and the resulting e-waste. The project aims at bringing the behavioral element in the ongoing research on the circular economy for e-products. The research investigates the rationale behind users' actions and the significance of user behaviors in product lifecycle and e-waste management, and explores possibilities of matching and influencing user behaviors through interventions.